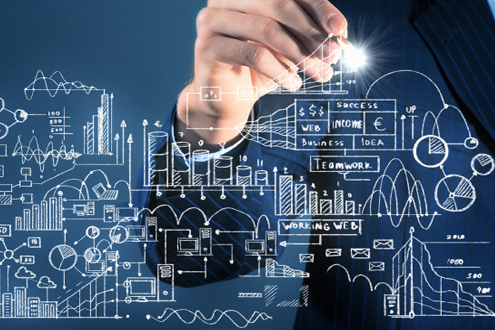 WebNMS, a provider of scalable software platforms for IoT and multi-vendor network management solutions, has announced that it will introduce its location and vehicle management capabilities during their participation at the IoT Evolution Expo.
According to the company, these new capabilities for the WebNMS IoT Application Platform make it the industry's first open IoT platform to combine remote monitoring and energy management with location and vehicle management. Furthermore, they explained that applications built on the platform's open APIs allow enterprises to increase the productivity of fixed and mobile, high-value assets while reducing their total operational expense (OPEX).
Prabhu Ramachandran, Director, WebNMS, said, "IOT Evolution is a great forum to exhibit our enterprise location and vehicle management solutions. These unified capabilities, published as APIs on our open IoT platform, enable enterprise IoT application innovation where it makes a big difference to the bottom line."
WebNMS highlights that the new IoT solution unifies a comprehensive suite of capabilities, exposed as open APIs on the scalable WebNMS IoT Application Platform. This open platform approach simplifies and accelerates enterprise IoT application development, helping to foster a robust ecosystem for operational integration and coordination of diverse capital assets. The company has also collaborated with IoT hardware vendors, solution partners and third-party application developers to promote a robust, open IoT ecosystem for scalable, secure solutions for enterprises and service providers.
Now, WebNMS is unveiling new capabilities that include location tagging, geo-fencing, asset routing and on-board diagnostics. Also accessible via open APIs, these functions enable innovative applications for fleet management, logistics orchestration, remote troubleshooting and maintenance scheduling. Fostering the development of open applications for specific vertical markets, the WebNMS solution helps enterprises increase profits by optimising asset productivity and reducing OPEX expenses such as energy and maintenance.
The IoT Evolution is being held from August 17th to 20th 2015, at Caesars Palace in Las Vegas. During the event, WebNMS will showcase the new location and vehicle management capabilities as well as exhibiting its award-winning, open WebNMS IoT Application Platform and its own suite of enterprise IoT applications.