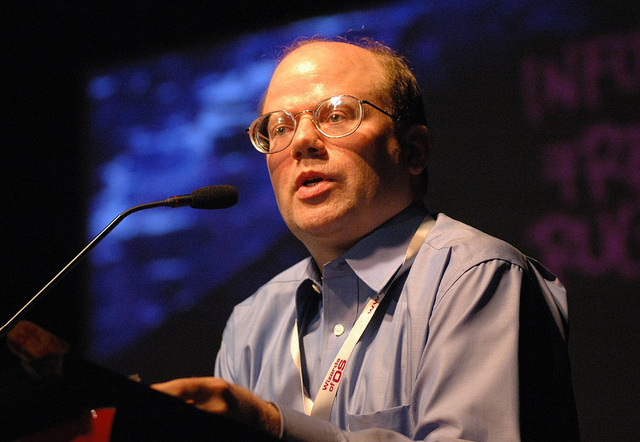 The co-founder of Wikipedia has used the Future Blockchain Summit at Dubai World Trade Centre to highlight the website's flaws and suggest what could be achieved with a more inclusive, participatory information source.
In a series of digs at the globally respected online encyclopaedia that he helped to launch, Larry Sanger also took the opportunity to plug the firm whom he now works for as CIO, Everipedia.
"Knowledge is harder than people seem to think it is," he said. "There are lots of opinions that we dignify as knowledge, but really aren't. With the internet, we need to fix that quality problem. People are surprised when I say negative things about Wikipedia. I believe Wikipedia is a missed opportunity. We can do better. I think we could have more articles about specialised things. We could rate articles so people know if they're any good.
Sanger highlighted how Everipedia was started in 2015 by UCLA students, with the aim of becoming a "more modern" version of Wikipedia, in terms of its design and the ways it conceived the purpose of an encyclopaedia.
"What if users could share information about themselves according to points of view?" Sanger said. "There has never been a project devoted to enabling articles to compete with each other head to head. There should be, and it would benefit the world. Thanks to Blockchain, it's possible to move beyond Wikipedia, just as we moved beyond Britannica two decades ago.
"People aren't motivated with Wikipedia, because it's difficult to participate. What if you could collect all encyclopaedia articles in the world and aggregate them, then rate them?"