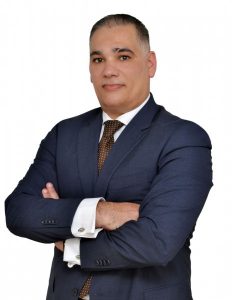 Zyxel Communications, a broadband networking company, has appointed Mamoun Abdullah as the company's general manager and head of channel for the Middle East region.
In his new role, Abdullah will oversee the Middle East's channel operations — placing key focus on identifying, mentoring and managing potential as well as current partners to grow in regional business of Zyxel.
According to the company, Abdullah is expected to lead the firm's continuing efforts to establish itself as the most channel friendly organisation while also implementing strategies that are aimed at increased effectiveness of marketing and communication to maximise the recall factor among channel partners.
With over 16 years of experience in channel sales management, business development, managed services, product strategy management and team management, Abdullah is highly experienced in the field of IT, networking and security.
Abdullah said, "We will continue to build channel capacity planning, which places key emphasis on recruiting new partners, implementing an effective enablement plan, training and extending the consistent support for all routes to market to enable channel partners growing with Zyxel and increasing their profitability.
"With a new brand identify, we are looking forward to using partner programme tools that will help build and support our partners — allowing them to put more focus on customer-centric solutions and exciting plans for partners."
Prior to Zyxel, Abdullah worked with Unify Middle East and distribution firms such as FVC, Exclusive Networks and Mindware.  He will be based in Zyxel's Dubai office and will be reporting directly to David Sorensen, regional director for Northern Europe, Benelux and Emerging Markets.