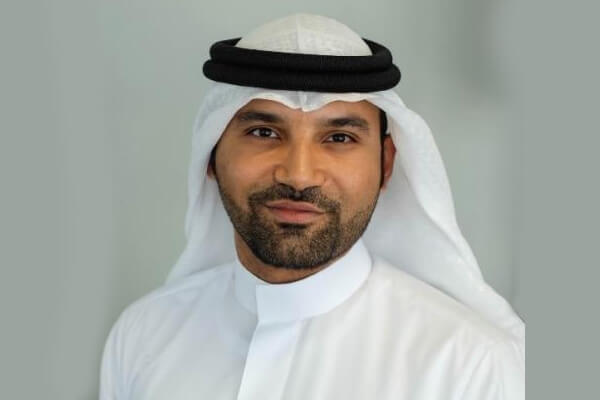 Bahrain FinTech Bay has announced the Labour Fund "Tamkeen" as a Strategic Partner for its global blockchain conference, BlockOn 2018 – Redefining Finance, taking place on November 22nd, 2018.
The event, which is set to take place at the Wyndham Grand, Bahrain Bay will be held under the patronage of Khalid Al-Rumaihi, Chief Executive, Economic Development Board and Chairman of the Executive Board of Bahrain FinTech Bay.
The conference expects to attract more than 300 global Blockchain innovators and professionals including a diverse group of regulators, entrepreneurs, investors and financial industry executives who will convene to explore the rising opportunities and challenges presented by the industry. Along with Tamkeen, it is also backed by Strategic Partners – EDB, Corporate Partners – Roland Berger, GBM, 01 systems, Supporting Partners – Cambridge Blockchain, Careem, Pikcio and Rain, and Knowledge Partners – GetSmarter and Blockchain Academy Global.
Featuring a series of seminars, panels, keynotes and fireside chats as well as roundtables and demos to and from the Blockchain community, BlockOn will address the impact of Blockchain on finance and other industries and its many applications ranging from trading and payments to security and legal ownership. The conference agenda will also look at related regulation, collaboration and other issues impacting Blockchain innovation.
Tamkeen CEO Ebrahim Mohammed Janahi, said, "Fintech is already playing a key role in shaping the economic sector. Technological revolutions such as the Fintech solution will lay a new foundation for the banking industry for many years to come." He also added "The creation of a seamless digital platform will transform customers behavior and habits; Bahrain is moving forward and is taking big strides in transforming its financial institutions to the digital age".
"We should be ready to take up all opportunities that Fintech solutions and technologies can provide and allow innovation across all economic fields in the Kingdom of Bahrain" Dr Janahi said.
Education will also be an important focus for BlockOn with interactive discussions followed by a number of training and practical skills development workshops in the afternoon, dedicated breakout sessions have been developed for Business and Technical Tracks to train C-level leaders and other innovators on Blockchain and at least 30 developers by conference end in the writing of Blockchain smart contracts for financial services.
Khalid Saad, CEO of Bahrain FinTech Bay, said, "We are delighted to announce Tamkeen as the Strategic Partner for BlockOn. Tamkeen plays an instrumental role in helping drive the development of Bahrain's private sector including the significant number of newly established FinTech firms in the Kingdom. Tamkeen's work and objectives align strategically with the mission of BlocKOn to help participating individuals and firms not only gain a better understanding of the power, uses and transformative nature of Blockchain and but also the opportunity to gain effective and practical training and skills to lead and innovate within their organisations."
BlockChain professionals and other interested parties are encouraged to take part in the BlockOn Survey now underway by visiting https://www.surveymonkey.com/r/YT6SBYP. The Survey aims to gather views and predictions on Blockchain and its future evolution with results to be shared at the event.
Pre-registration for BlockOn 2018 is now open: http://www.blockonconf.com.