Gulf Business Machines (GBM) has announced its presence at the ninth edition of the Bahrain International eGovernment Forum which takes place on 7th and 8th October 2018.
GBM will be present at the forum as a Platinum Sponsor, and will showcase digital solutions which contribute to enhancing the operations of Bahrain's public sector.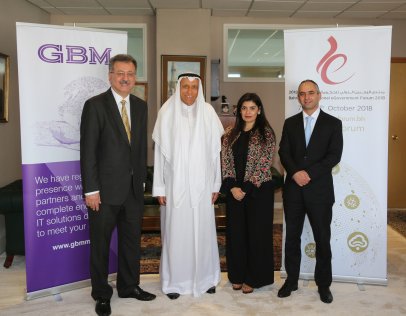 A key area of focus for the Bahraini government is to offer its citizens more efficient and streamlined government services over the coming years, which has been identified as a key pillar of Bahrain's Vision 2030. During the forum, GBM will exhibit its advanced technologies in hardware and software which support the government's needs around digital transformation and cybersecurity. These solutions have been developed with the goal to enhance user experience for government services and reduce costs in the long-term.
Some of the innovative solutions on display at the GBM stand will include hardware solutions such as the Nutanix Hyperconverged system and the Rubrik system for data backup and protection, software solutions such as the IBM Blockchain and Chatbot solutions, and the comprehensive GBM Security Framework.
"Over the years, the Bahrain International eGovernment Forum has been recognised as one of the foremost ICT forums in the Kingdom, and we are honored to be present at this year's event as a Platinum Sponsor", said Abdulla Ishaq, General Manager, GBM Bahrain. "We believe the forum is a strong platform for the industry to come together to showcase innovations and share best practices. It also gives us the opportunity to engage industry players to brainstorm innovative solutions that will help achieve the government's vision for digital transformation and blockchain technologies."
With a team of over 130 in Bahrain, the office is led by Country General Manager, Abdulla Ishaq.
During the Bahrain International eGovernment Forum 2018, GBM will showcase its solutions at the GBM stand at The Ritz-Carlton Hotel.