Saudi Arabia has reportedly launched a project to build the Kingdom's first nuclear research reactor.
Crown Prince Mohammed bin Salman has inaugurated the project during his visit to King Abdulaziz City for Science and Technology (KACST).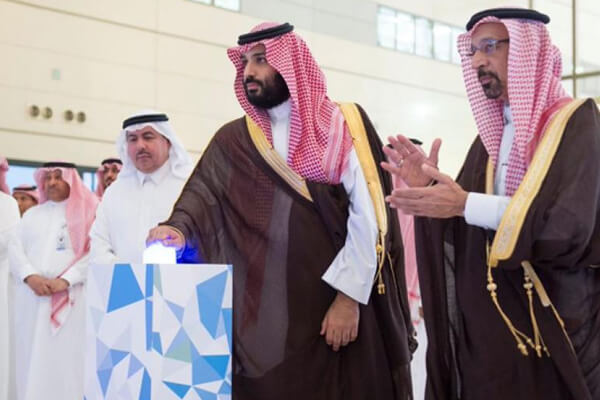 The project is one of seven cutting edge ventures in the fields of renewable energy, atomic energy, water desalination, genetic medicine and aircraft design that were inaugurated by the crown prince, Saudi Press Agency reported.
According to local media reports, the new reactor will help Saudi Arabia conduct research develop technology for the country's burgeoning nuclear industry.
The Kingdom plans to build two full nuclear power reactors for energy and as many as 16 over the next 25 years.
The design of the reactor has been developed by KACST scientists with the help of international experts. Construction of the reactor is already underway and expected to be completed by the end of next year.
The strategic projects also include those in the fields of renewable energy, atomic energy, water desalination and genetic medicine, the Saudi Press Agency reported.
It will follow all the safety standards of the International Atomic Energy Agency. The reactor is designed to use uranium oxide fuel with 2.1 percent enrichment.
While at KACST, the Crown Prince watched a visual presentation of the city's strategies and objectives aimed at investment and development in researches by coordinating national activities of science, technology and innovation, policies and strategies for researching and developing in the field of innovation and providing support for scientific research and technological development in the Kingdom, in addition to backing up innovation and enhancing local, regional and international cooperation and partnerships for technology transfer and localisation.
One of the other projects reviewed by the Crown Prince is a center for the development of aircraft structures located at King Khalid International Airport.
Another project is a genome laboratory for tackling genetic disease in the Kingdom. The National Laboratory of the Saudi Human Genome contains the latest technologies in the study of genetic code, and 100,000 samples which are being examined to create a medical database.
The Crown Prince was also briefed on satellite projects, including the SaudiSat 5A and SaudiSat 5B satellites.