A new free video calling service, ToTok, recently launched in the UAE, was removed from the Apple App Store causing confusion amongst users.
People who used Botim, a similar video and voice call app available for a fee in the UAE, received a message earlier last week stating that the service would now be provided under the new app ToTok.
The message stated that Botim was "excited to continue providing communication services under the ToTok brand," and continued explaining that "ToTok is a free, fast and secure calling and messaging app that allows you to enjoy free voice and video calls with your family and friends anywhere, anytime, without any limits."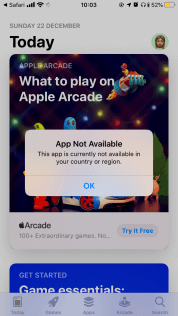 The message also prompted users to click on a link that would redirect them to the App Store or Play Store.
However on Saturday, users were confused to find out ToTok had been removed from the Apple App Store. Users who had already downloaded the app seem to have no issue using it. ToTok is also still available on the Play Store.
According to users on Twitter, the app has also disappeared from both app platforms in the US, and from the App Store worldwide, raising concerns over the security and legality of the application.
Others users are suggesting the app may soon be available for a fee to follow Botim's footsteps.
UAE citizens and residents have long struggled to find an efficient way to communicate through Voice over Internet Protocol (VoIP) services. WhatsApp calls, along with any other services, such as Skype and FaceTime, have been illegal in the UAE since their inception. Residents have been able to use paid-for VoIP services Botim, C'Me and HiU Messenger, as offered by du and Etisalat.
Last month, a cybersecurity executive stated the ban on WhatsApp may soon be lifted, but as of now there hasn't been any news on the matter.
Many other residents, the majority of whom expats hoping to talk to their families, have also been known to use virtual protocol networks (VPNs) to access banned VoIP services.
Other GCC countries have softened their stance on VoIP services in the past years, with Saudi lifting the ban on WhatsApp calls  altogether in 2017.