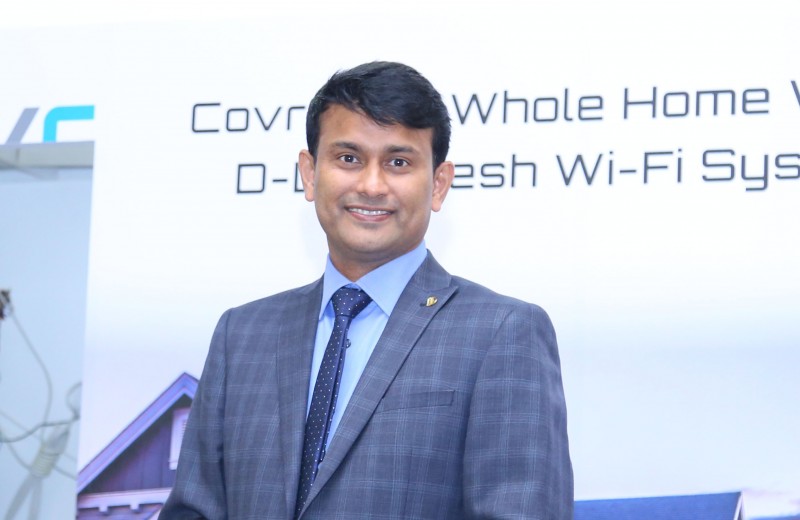 The regional IT business environment continues to be challenging, although there have been slight improvements when compared to previous years.
According to D-Link Middle East and Africa's director for sales and marketing Sakkeer Hussain, access to credit facilities by channel partners especially on big projects remains one of the factors affecting business in the SMB segment.
"Other issues include prolonged sales cycles and the lack of skilled IT resources in the market. While the skills challenge affects vendors, distributors, resellers and end customers, it also presents an opportunity for channel partners to guide their customer to embrace OPEX business models as opposed to continuing their focus on CAPEX."
For the company, Hussain says that business has been healthy largely because it has worked closely with channel partners and customers to ensure that they are updated on strategy and product roadmap for the year.
The networking company has recently launched 5000 series data centre switches, which offer up to 32 100GbE ports for top-of-rack or end-of-row applications. The firm has also introduced support for software defined networking (SDN) via a free upgrade for the DGS-3000 (access layer) and DGS-3630 (aggregation layer) switches.
He adds, "With the 'Brite-box' SDN approach for enterprises, we believe that using SDN to automate data centre operations and maximise infrastructure flexibility is becoming essential to maintain competitiveness for data centre operators and service providers."
D-Link also has introduced Nuclias, a cloud-based network management solution to the regional market. According to Hussain, the new offering enables managed service providers and business owners to remotely configure and monitor their network infrastructures anywhere and at any time without the need for a local controller, reducing cost and complexity while streamlining network infrastructure.
"We have also ramped up our training initiatives to ensure that partners are adequately enabled and equipped to sell and implement our solutions."
Admitting that the year began on a sluggish note, following the implementation of VAT in the Kingdom of Saudi Arabia and UAE, Hussain believes its short-term impact will not overshadow the anticipated growth in the regional channel, "especially in the next two quarters."
He adds, "We are optimistic that the second half of this year will bring normalcy to the regional channel landscape as businesses look forward to closing the year on high figures."
The next couple of months will be crucial for the firm as it looks at expanding its offerings. Channel partners and customers can look forward to new products within consumer, SMB and IP surveillance segments. D-Link will also be exhibiting at GITEX Technology Week this year and supporting its retail partners participating at GITEX Shopper Autumn edition from 2nd to 6th October.
"Aside from showcase a range of products and solutions during GITEX Technology Week, we are also helping our channel partners to develop a strong pipeline as the networking segment has remained resilient as investments in the telecoms sector, especially in broadband technology, increases," he says. "We believe the outlook is positive and we should see our business and that of our channel partners grow in the next two quarters in the Middle East."