Focus Softnet will be returning to GITEX Technology Week 2018, which will be held from 14th to 18th October 2018 in Dubai.
The company will be showcasing its complete product portfolio including its flagship product, Focus 8, which has been upgraded with multilingual capability and is now GCC VAT compliant.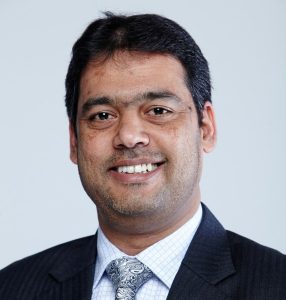 Apart from placing the spotlight on its range of ERP solutions, the company will also be highlighting the features and benefits of its vertical-focused solutions, mobile apps and cloud-ready business software solutions at the region's premier ICT event.
Technology experts from the company will be holding demonstrations for cloud-ready version of Focus 8, which integrates business intelligence tools, and provides real-time reporting using multi-dimensional posting of transactions.
"Small and medium enterprises are increasingly taking interest in reducing the complexity of their IT operations by leveraging the cloud platform and focusing on their core competence. Focus Softnet has a full stack of ERP and vertical market solutions that are hosted both on the cloud and available on-premises. Businesses can choose, which type of deployment they prefer, based on their level of data and security compliance and progress in their journey to the cloud. Focus Softnet and its channel partners can enable all types of organizations to begin their journey in cloud adoption as well as those that are seeking to move to the next level of data migration in the cloud," said Ali Hyder, Group CEO of Focus Softnet.
Focus Softnet will also be showcasing Focus i, a middle-tier ERP solution with business intelligence tools, and its other range of ERP solutions, including financials management, supply chain, and other modules. Focus Softnet will demonstrate vertical market capabilities including Focus RMS (Retail Management Suite), Focus e-RMS (Restaurant Management System), Focus MRP (Material Requirement Planning), and Focus WMS (Warehouse Management System).
Security is another consideration for small and medium businesses as they begin to use cloud-based solutions on multiple connected devices. Software solutions from Focus Softnet are optimized for all forms of mobile, connected devices including thin-PC clients, with remote access. Moreover, depending on the type of organization, the volume of transactions, complexity of business, and their requirements of security, Focus Softnet can provide cloud licensing either as single tenant or multi-tenant model.
Other Focus Softnet solutions on display will include Focus CRM Suite, facilities management, property management, Focus Retail Suite, Focus Point of Sale, Focus Restaurant Management Systems, amongst a few others.
Focus Softnet will be exhibiting at hall 8, stand C-05.