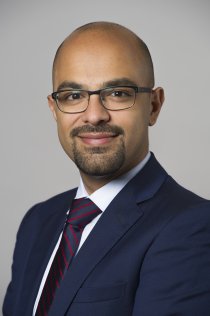 Riverbed has promoted Mena Migally to the position of regional director, Territory and Telco for Middle East, Turkey and North Africa (METNA). As part of his new role, Migally will be responsible for leading a direct and channel-led sales team across the region, with emphasis on growing the company's market share in the rapidly advancing telecom sector and increasing business opportunities for the company's end-user experience monitoring solution, Riverbed SteelCentral Aternity.
Migally will continue to report directly to Elie Dib, regional vice president, METNA at Riverbed who said, "Migally has a keen understanding of the Riverbed Digital Performance Platform, has a deep sense of commitment to customers, and well-established ties with our channel partners, making him the ideal addition to our regional executive leadership team."
Armed with 15 years of experience, Migally has been a part of the Riverbed METNA team since 2014 in which time he has played a key role in expanding the company's image as the Digital Performance Company. Building on this transformation, Migally and his team will also focus on helping businesses modernise their networks to enhance performance, security and flexibility, by transitioning to SD-WAN with the Riverbed SteelConnect platform.
By working closely with the company's partner ecosystem, Migally also sees opportunity in establishing Riverbed SteelHead, for WAN optimisation, and Riverbed SteelCentral, for network, application and end-user experience monitoring, as technologies of choice for service providers. Using these solutions in their network functions virtualisation (NFV) environments, telcos will gain an easier way to deploy and manage their distributed networks in today's cloud-centric world.