The 'as-a-service' model promises to reshape business service delivery to provide companies with plug-in, scalable, consumption-based services, but the opportunities are vastly untapped. There is intense pressure to improve operations using current levels of resources by moving away from legacy business models, and capitalising on the benefits of as-a-service capabilities. Here are several factors to keep in mind: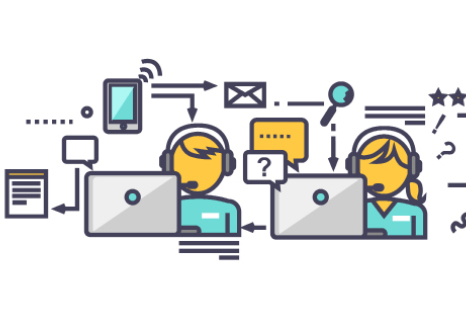 1. Be prepared to encounter resistance and manage change.  Industry research shows that there is a considerable disconnect between leadership vs. middle managers and delivery staff. It is important to make sure the whole business is aware of the overall strategy – people need to be confident and understand the reasons for the change and the new possibilities being created. The role of change management in embracing an as-a-service model should not be underestimated.
2. Learn to buy in new ways.  Executive leadership will need to be educated about how to buy as-a-service in a piece-by-piece manner. The financial value proposition of as-a-service is compelling, especially when it comes to technology upgrades or changes.
3. Focus on leadership and talent.  Only one-in-four buyers is actively addressing their talent shortfall.  To be successful with as-a-service requires broad and deep expertise across functions, industries and technologies, and at tremendous scale. The role of the right as-a-service provider will become critical in addressing the talent and capabilities challenge.
4. Blend analytics and automation strategies to deliver intelligent automation. By moving to real-time, automated process enacted on a secure, scalable, cloud-based platform, companies can obtain much richer and better-quality data. Companies can then deploy sophisticated, cognitive analytics tools to delivery higher-quality insights.
5. Start small, pilot, pivot and scale.  Consider beginning with a function that is less business critical and then use that success to build commitment with both senior leadership and middle management. Also consider a pilot in one geographic area, and then be prepared to build on successes to scale as-a-service capabilities globally and throughout other functions. The beauty of an as-a-service model is that it allows you to start small and scale fast in a way that other models don't.
6. Build a relationship that drives innovation. A provider gains in-depth knowledge over time about the buyer's business, and should bring that knowledge and its industry expertise to bear every day to drive innovation. The best providers are not just transaction engines, but consultants who are always looking for ways to advise, identify and drive additional value, reengineer and even unravel processes, not just incrementally improve them.
Those capitalising on as-a-service realise that traditional business models for delivering process efficiencies are no longer enough. They're taking a completely new approach to buying and using services to support business operations, and reaping the benefits of the collaborative, entrepreneurial, innovative and value driven as-a-service business model. As a result, they're disrupting entire industries and out-manoeuvring their competitors in the process.