Described as a cost-effective, high-quality and unified network solution, Eddie Fox, vice president, Network Services, MetTel, summarises the main reasons why businesses need to move away from traditional, WAN and consider adopting SD-WAN solutions.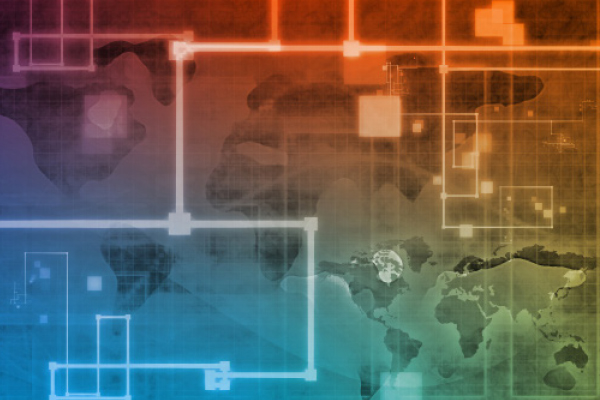 Software-defined aide Area networking is red hot.  Secure, affordable and easy-to-use; those three magic words are enough to turn any CEO's head. In addition, the benefits go well beyond that, with IDC recently releasing a report predicting SD-WAN revenue will reach $6 billion in 2020.
SD-WANs address a confluence of issues that multi-location businesses are facing right now. Here are the top five reasons businesses need to consider an SD-WAN solution:
Bandwidth. As more businesses move towards public and private cloud models, bandwidth needs are increasing. SD-WANs allow businesses to support their cloud deployments across multiple locations without being gouged for the required bandwidth. The additional bandwidth also allows network managers to say "Yes" to more applications that are competing for access to the WAN.
Price flexibility. Businesses can deploy high bandwidth access at a fraction of the cost of legacy circuits and count on the service levels they're used to on traditional networks. In most cases, multiple higher bandwidth links can be deployed at a cost savings.
Disaster recovery. Using the savings, multiple unique circuits can be installed and SD-WAN technology offers true disaster recovery solutions over varied diverse infrastructure (copper, coax, wireless, fibre, etc.).
Secure networks. At the base level, an SD-WAN is a point to point communication environment where VPN tunnels are built to transport payloads from a centralised orchestration platform. Those VPNs are encrypted and can overlay private networking and IP address schemes, adding additional security to the WAN over public internet access circuits.
Analytics and management. SD-WANs are managed via a central orchestrator that enables quick and easy management across thousands of devices. This orchestrator can be accessed via APIs for northbound integration with other management, reporting, provisioning and network aware applications. The layer 7 application awareness gathers amazing amounts of data, providing real-time and historical reporting at your fingertips, giving priority across the network to any application as a point and click process. Gone are the days of struggling with NetFlow and other massive, time consuming traffic monitors.
Once the technology has been deployed, it's easy to extend the SD-WAN to cloud providers and grant secure traffic offload, as well as end-to-end quality of experience for those cloud applications. The software-defined nature of the technology makes the connection easy, offering organisations some unexpected benefits, including the ability to audit a cloud provider's bandwidth usage invoice, managing remote access to cloud applications and allowing the CISO to sign off on moving an application to the cloud.
All of these added business benefits are driving SD-WAN deployments forward, but it's important to look at the big picture. There is a significant leap coming as SD-WAN, SDN, NFV and vCPE all move quickly towards a unified management and deployment scheme.  SD-WAN is the beginning of the movement as there are the most obvious gains available (bandwidth, price, business continuity, security and application layer management).
SD-WAN is a game-changing technology in the network services world, and is the first step towards fully unified cloud, WAN, LAN and remote access solutions.