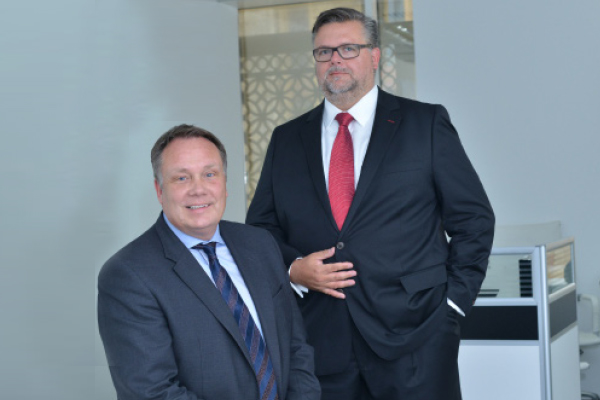 Andreas Simon, Regional Channel Director, EMEA and Markus Brinsa, Vice President, International Business Development and Alliances, Jedox, discuss the numerous business advantages analytics can bring, and shares how the technology has evolved over the years.
Can you give us a brief background of Jedox's operations?
Andreas Simon (AS): Jedox is a German software vendor that was founded in 2002. We provide analytic solutions like business intelligence , corporate performance management and enterprise resource planning. We focus on a variety of verticals that are known to be big generators of data such as oil and gas, banking and finance and retail among others.
Markus Brinsa (MB): EMEA is a very important market for Jedox. We classify it as one of the tier one markets we have a presence in. That is because a lot of businesses in this region, especially in the Middle East, are becoming more mature in terms of their demand for analytics.
What's driving the demand for BI and analytics in this region?
AS: Organisations today are implementing more and more IT systems. Data is streaming from the Internet and various other channels. What's driving this demand is that businesses are increasingly recognising the business value of this data; they want to understand it and harness its value.
In addition, a lot of companies from markets like South East Asia, America and Europe are coming to this part of the world to invest and do business. So, companies in this region are also recognising that their competitors are coming from both local and global markets. Especially here in Dubai, with Expo 2020 nearing, the city will be flooded with investments and businesses will want to find out how they can best utilise the data they have to bring them business growth.
How do you see the evolution of self-service intelligence and analytics going here in this region?
MB: In the past, you had to go to your IT department and ask them to give you the reports. However, this process takes time, and by the time you get the reports, the data is already outdated. Then, as time has gone on, the process has slowly improved, and analysts started working closer with IT, allowing us to reduce the time spent on analysing data. Today, the trend is leaning toward self-service analytics where we can get the data and reports in real-time, if not, in the shortest time possible.
Do you think the Internet of Things will open the doors to real-time analytics?
AS: Definitely, in fact, it is already happening in other parts of the world. In Germany, we have been involved in some projects that focus on harnessing and analysing data in real-time. We have one that's specifically focused on the automotive industry where we test cars, ensure that their parts are top quality, and then take video footage of the process and analyse data in real time. We have been working on these initiatives with the Ministry of Research and Development in Germany and various other R&D institutes. We are now speaking to a number of big network providers about doing similar R&D projects as well. So, this is definitely possible and it is already happening.
MB: At the moment, there's still the hardware issue, because not a lot of the hardware technologies available can perform as fast as they should do to support real-time analytics. But as we were saying, IoT and real-time analytics are already here. We think that companies here in the Middle East region are far more ready than those in the US and Europe to do real-time analytics. Organisations in this region are producing massive amounts of data and they only need the technology that can help them analyse and consume it, and we can provide them with that. That's why this market is very important for us.