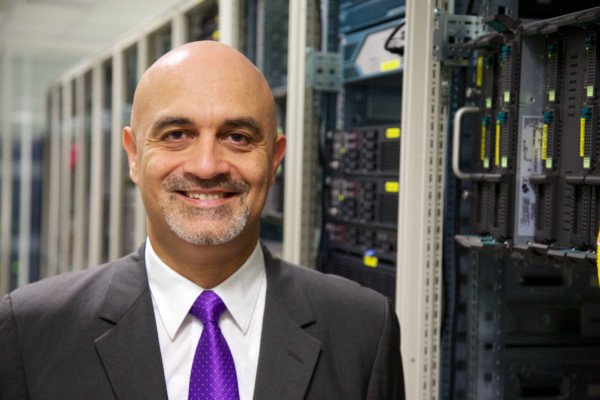 Against a backdrop of geo-political situations and changing climates, the need for business continuity and disaster recovery solutions is becoming increasingly important. Yasser Zeineldin, CEO, eHosting Datafort, discusses the 'logical next step' after SaaS and IaaS: disaster recovery as a service.
Once regarded as prohibitive in terms of costs, the arrival of cloud-based solutions and regional hosting service providers is making top management executives and IT administrators revisit their approach to business continuity solutions. While they may shy away from using hosting service providers to manage their critical IT infrastructure and business-critical applications, the enormous savings in costs and the gains in deploying a cloud-based business continuity solution has meant that such services are being increasingly considered and tested.
This is especially true for those fast-growing organisations that are competing in the marketplace, and yet lack the funds and knowledge of how to deploy IT departments on a large enough scale to sustain traditional – yet expensive – disaster recovery and business continuity solutions.
Whether caused by technical failures, natural phenomena, or regional political disturbances, unplanned downtime must always be addressed by IT organisations in order to maintain a fully operational state of business.
In the past, organisations have implemented disaster recovery solutions by selecting the most critical of their operations, and using a combination of data replication, mirroring, snapshots and backups. Industry surveys also indicate that global businesses with growing 24×7 digital consumers can no longer accept business interruption of more than three hours and loss of business data of more than one hour.
IT organisations are therefore under pressure to accept these recovery time objectives that specify the maximum losses in interruption that business managers are ready to accept. The availability of cloud and virtualisation solutions, and cloud service providers, is making it possible to now extend the protection of continuity to wider areas of the business at much lower costs and complexity.
To synchronise between a live site and an offline recovery site, three typical stages have traditionally been adopted, and the same are carried forward into cloud-based solutions including cold, warm and hot recovery sites.
A cold recovery site is typically a disconnected replica of the live site and is not usually a routinely tested and standby site. A hot recovery site on the other hand maintains near immediate application and data availability through a high speed network connection, server clustering, and synchronous replication. A hot site also goes through regular maintenance and upgrades, and is usually a complex and expensive solution.
Cloud-based solutions offer key advantages over traditional disaster recovery solutions. An integral part of a cloud solution is the virtualisation of IT asset resources, thereby reducing the cost of replicating IT assets for the recovery site. Moreover, cloud service providers tend to be hosted across multiple data centres, regionally or globally, and therefore, by default, deliver from a remote site to wherever the end user locates their disaster recovery site.
Despite these obvious benefits of reduced costs and availability of best practices, end users are still reluctant to allow a cloud-based, third party supplier to manage a critical function like business continuity and disaster recovery. Their stated concerns revolve around loss of control, reduced investment in infrastructure, and security. However, if end users start looking at SaaS solutions for applications and IaaS solutions for compute requirements, their inhibitions in cloud-based services may be reduced.
Considering the growing trend of digital transformation and always on-business, the coming years are likely to see disaster-recovery-as-a-service also grow into a standard cloud offering.