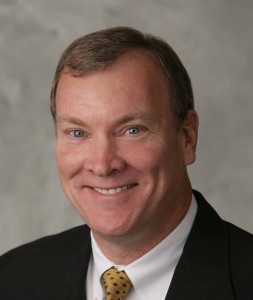 Vision Solutions, a provider of migration software, data protection and services, announced that enterprise customers can move from VMware to Windows Server 2012 Hyper-V or Windows Azure with the help of its flagship product, Double-Take Move.
Double-Take Move are for those organisations who want to make this move but cannot afford to take their servers offline. According to the company, with the capabilities of Windows Server 2012, Hyper-V is becoming the virtualisation platform of choice for customers running mission critical applications.  Customers and partners are benefiting from significant cost savings over VMware when migrating their datacenters to Hyper-V, and with Double-Take Move, the migration is easier and more productive than ever, the company says.
Double-Take Move allows users to migrate entire servers including the system state and file system (for example, file and folder permissions, attributes, compression and encryption settings) without suspending or interrupting production operations. Its data replication functionality precisely duplicates an application's native write processes with real-time transaction awareness, enabling application migration regardless of whether another process has an exclusive lock on critical files.
The company further says that Double-Take Move also enables partners and enterprises to perform easy, no-risk, near-zero downtime 'anything-to-anything' migrations from any combination of physical, virtual or cloud platform into Windows Server Hyper-V and Windows Azure. This allows users and applications to remain productive while the migration is happening. Double-Take Move provides the flexibility to migrate a specific set of data or an entire server all without suspending production operations.
"Windows Server and Windows Azure deliver a consistent platform spanning on-premises, service provider clouds, and the public cloud," said Brian Hillger, Director of Product Marketing, Microsoft. "Double-Take Move is designed to help organisations avoid unnecessary downtime and complexity while coming aboard to take advantage of the benefits of our cloud platforms."
"Vision Solutions is excited to work with Microsoft to support near-zero downtime migrations from VMware to Windows Server Hyper-V and Windows Azure," said Alan Arnold, EVP and CTO, Vision solutions. "Windows Server Hyper-V is a robust solution for customers and partners and now there is no reason to miss out on the cost benefits of moving to Windows Server Hyper-V.  Double-Take Move allows customers with mission critical applications to migrate to Windows Server Hyper-V directly from the System Center Console with near-zero downtime without affecting their production servers during the migration."