Collinson has announced the appointment of Stephen Gilbert in the new position of EMEA Loyalty Solutions Director. Stephen's appointment marks the start of a strategic partnership between Collinson and Salesforce. With the launch of Salesforce's Loyalty Management solution earlier this year, this partnership brings Collinson's 30+ year depth of knowledge as a dedicated loyalty specialist to together help customers acquire, retain and grow their customers by creating powerful loyalty solutions.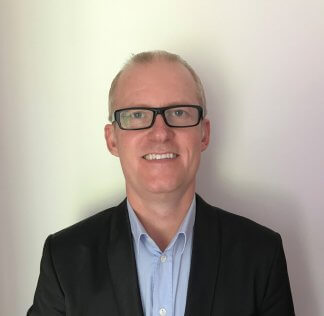 Stephen joins Collinson from Salesforce, where he spent almost two years defining and selling customer engagement solutions to its clients, and helping them to achieve optimum results. A commercially-focused CRM and loyalty expert with a proven track record of revenue results and awards, Stephen has spent his career both in-house and in-agency, creating B2C, B2B and CRM campaigns and programmes designed to drive the highest levels of customer engagement.  In his newly created position, Stephen will be responsible for leading Collinson's Salesforce strategy for loyalty, with an initial focus on its key European markets,  and for growing Collinson's loyalty business through Salesforce and Collinson channels.
Prior to joining Collinson, Stephen spent eight years in the Salesforce ecosystem, including two years at the company as a Director of Customer Success, where he defined and sold professional service solutions that drove adoption and use of the Salesforce suite of products, as well as guaranteeing deep one-to-one customer engagement and transformational business results to Salesforce customers. Before this, Stephen held similar roles at Moneysupermarket, where he devised an extremely successful customer retention model, as well as at Microsoft, where he won awards for his industry-leading demand generation platform.
Collinson has been building innovative loyalty programmes for the world's biggest and most respected travel, retail and financial services brands for over 30 years. The creation of this new position and Stephen's appointment are part of the company's continued dedication to building the best loyalty solutions for its clients, as well as showing its understanding of the critical role technology has to play in bringing these to life.
"Never before has there been such an important time for brands to get their customer engagement and loyalty programmes spot on," said Gilbert. "I'm overjoyed to be joining Collinson as I know the company understands the power of creating customer loyalty programmes that help companies stand out from the competition, and help consumers feel emotionally connected to the brands they're buying from. With our combined passion for loyalty and my expertise in the technology space, I can't wait to see the solutions we, together with Salesforce can bring to our customers in the future."
"We're delighted to have welcomed Stephen to the Collinson family." said Chris Ross, President EMEA, Collinson. "Our partnership with Salesforce is a key element of our strategy to broaden our loyalty offering to clients. Stephen has a wealth of experience and  will help ensure our long-term commitment to offering the very best loyalty solutions. I know that Stephen will be integral in steering Collinson's Salesforce Loyalty proposition in the right direction."