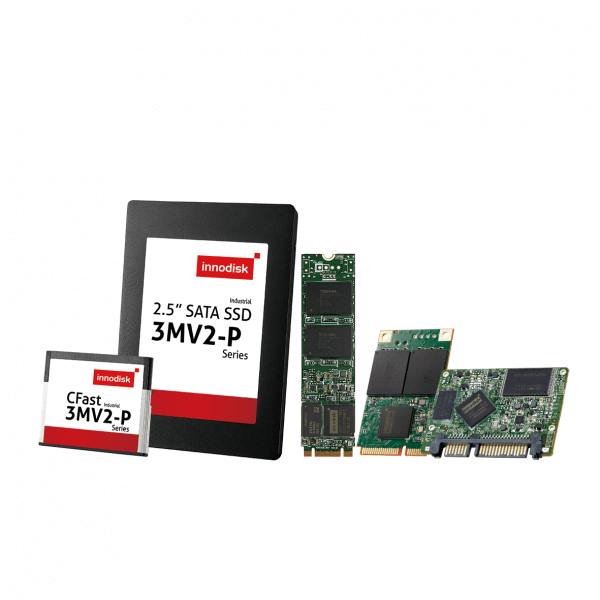 How Innodisk differentiates from other industrial flash storage providers.
Can you introduce Innodisk and Amplicon ME?
Innodisk has been focused on industrial flash storage, DRAM modules, and embedded peripherals since 2005. With its iCAP solution (Cloud Administration Platform) and its stringent quality control of every product shipped out, Innodisk has more than 2000 loyal customers across the embedded, aerospace, surveillance, in-vehicle and cloud storage market across the industrial computer industry.
Amplicon Middle East is the Dubai arm of Amplicon UK, its product portfolio comprises Industrial Computing, Industrial Networking & M2M Communication for IoT, and Storage for rugged environments.
Amplicon Middle East is one of the valuable channel partners of Innodisk across ato provide integrated solution across a wide range of vertical markets.
Why does good storage matter for IoT industry?
Good industrial storage is built to last. We found that most of the customers could not tell the differences between industrial-grade storage and that of consumer and enterprise devices. It has been our goal to educate the market in the intricacies of storage lifespan and TCO. With devices in the middle of the desert; an industrial-grade flash device is built to last and can be configured to the local requirements, while a consumer-grade device will succumb to the heat rather quickly and therefore cause great loss.
When evaluating storage, we should consider not only the price but also lifespan, maintenance, engineering cost, and company reputation. High-end IoT requires expert-grade devices, and with an industrial-grade storage solution, why try to save money in the short run by purchasing a consumer-grade device that will fail and ultimately jeopardize your company reputation? Innodisk has been rooted in industrial storage and memory for well over a decade and can provide you with a reliable and rugged solution optimised for your application.
What makes Innodisk different from other storage suppliers?
Innodisk has a long track record in the industrial sector; through years of expertise, we have acquired the right-on-target insight for the market in order to provide our partners with the best solutions.
Furthermore, Innodisk's expansive portfolio of hardware, software and firmware technology makes up the cornerstones of our foundation. The crux lies in the technology and optimisation that is built on years of expertise. This allows our solution to fit with the stringent requirements of Industrial IoT and surveillance, and is what separates an Innodisk solution from a more common consumer-grade product.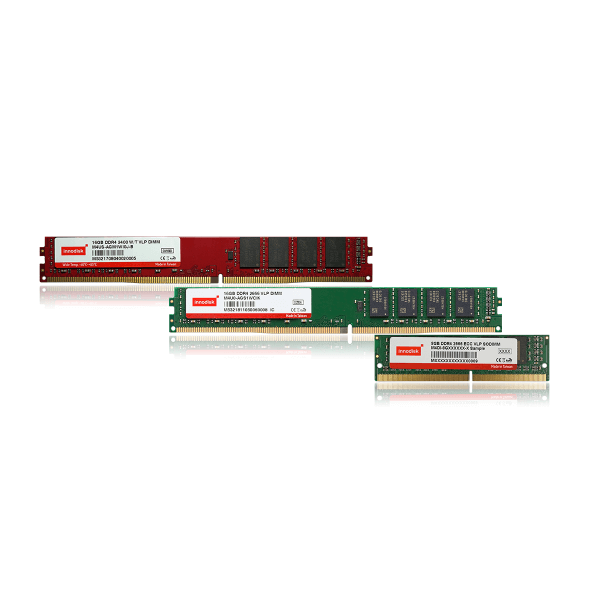 What does Innodisk offer for the surveillance market?
For surveillance applications, recorded footage can easily be damaged by both internal and external factors and losing a single frame can have devastating consequences. Therefore, reliability, data security and image integrity are the main pillars of this market.
The Innodisk 3MV2-P InnoREC™ Series not only comes with a wide range of form factors, including 2.5" SSD, mSATA, CFast, M.2, SATASlim, with its RECLine™ firmware optimisation, but also offers high performance to ensure seamless and high image data recording. The 3MV2-P InnoREC™ series can support up to 2TB capacity with sequential R/W 520/450 (steady performance refer to TPS) and can operate in wide temperatures (-45°C~85°C) which ensure lasting performance.
Furthermore, Innodisk Very Low Profile (VLP) DIMM modules are designed specifically for switches with very limited space. With a mere 0.738 inches of PCB height, our DRAM modules improve airflow inside the switches and reduce thermal impact. In addition, Innodisk's VLP solution comes with a wide range form factors, including VLP LONG DIMM, VLP SODIMM, Mini DIMM and Mini RDIMM. If this was not enough, customised modules are also available if needed.
How can iCAP (Innodisk Cloud Administration Platform) benefit the customer? 
Entering the IoT era, exponential data increases is inevitable and needs to be addressed through smart management and timely maintenance. Innodisk's iCAP™ is the perfect solution to the rapidly growing number of edge devices. iCAP provides you with a platform that links to all your connected devices, no matter where they are located. Being browser-based, it lets the operator evaluate the current status of every device and components, and it can also predict the remaining lifespan for each connected SSD. In doing so, it drastically simplifies maintenance planning while also lowering TCO.
Furthermore, the best part of iCAP is its highly customisable nature. Innodisk can customise the interface based on your requirements. Taking smart city as an example, the street lights of a smart city promise efficient energy usage and enhanced public security. iCAP can add every single street lamp and component as a separate unit and put it on a map overlay, allowing for easier and more intuitive management.