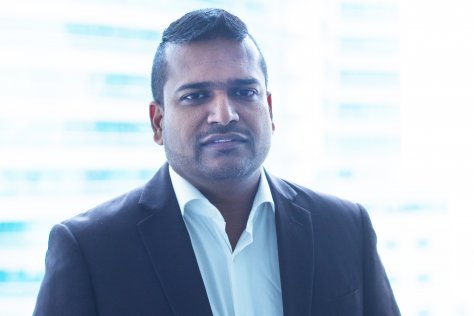 Ranjit Pillai, director, alliances and partners, Precise Technologies, shares factors lacking in the value-added distribution space and plans for upcoming months.
Established four years ago, Precise Technologies was born when co-founder and director for alliances and partners Ranjit Pillai felt genuine 'value-add' was lacking in the value-added distribution space. While there were many value-added distributors (VADs) operating in this market, Pillai observed a huge gap in representing disruptive and emerging vendors who had the best-of-breed technologies but didn't have the marketing funds to compete with bigger players.
"This region needs disruptive and emerging technologies to be made available at the same time when it reaches the developed markets, as the problems and attacks are happening everywhere simultaneously.
Cost-effective point solutions are always the best and most acceptable for this region, however, the go-to-market strategy to develop such a product roadmap and ensure its success was missing," he says.
Precise Technologies brands itself as a "specialised VAD for disruptive and emerging vendors".
"We work on a vendor extension model, where we handle all activities of the vendor as their local team. We now have local presence around the region. Our VAD region extends to Middle East, Turkey and Africa," Pillai explains.
The objective is to become the leading VAD for "disruptive and emerging vendors", he says. This includes developing expertise in a host of technologies such as cybersecurity, information security, enterprise networking, storage and mobility, digital and cloud transformation as well as AI-based analytics solutions.
Keeping in line with its business goal, the distributor boasts several niche vendors in its portfolio, including RiskIQ for external threat management solutions, Venafi for certificates and key management solutions, Bluecat for enterprise DNS/DHCP and IPAM solutions, BooleServer for secure file sharing and email encryption/ DRM / DLP solutions, Bluvector for next-generation AI-based network security solutions and Beta Systems – Auconet for enterprise network access control system solutions.
Precise relies on its growing channel network to deliver these technologies across the region.
"We work with some of the biggest channel partners in the region. We have a mix of specialised partners who focus on specific solutions and we also have systems integrators who have a broad portfolio of products. Our team works closely with our channel partners as we have a hybrid model. We do account mapping with our partners along with our enterprise sales team to reach out directly to the top customers."
According to Pillai, as a regional VAD, one of the biggest challenges the firm faces is that the big vendors with large marketing budgets dominate the market, making it difficult to capture the attention of the channel eco-system.
"However," he says, "with a hybrid model comprising channel and enterprise sales team working hand-in-hand, we are able to successfully overcome this challenge."
Over the next few quarters, the market can look forward to the launch of a technical excellence centre that is being built by the distributor.
"We will showcase our complementing vendor solutions to our channel partners and customers and run live-demo sessions here. We are scheduling sessions with our channel partners so that they can bring their customers to our technical excellence centre and see the live product demos and specific use-cases."
Additionally, the firm will be signing up more disruptive and specialist vendors in order to expand its portfolio and continue delivering profitable solutions.