Though organisational growth is a positive development, company expansion inevitably means more pressure on the IT department. With a dramatic growth path on the horizon, Saeed El Halal, Vice President of Business Systems, Future Pipe Industries knew that he would need a solution to manage and leverage the new data coming down the pipes.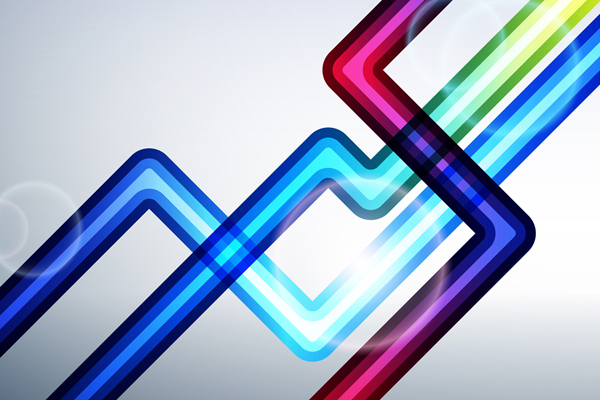 Future Pipe Industries has rapidly grown to become a global leader in anti-corrosive fibre glass pipe system design and manufacturing. Founded in 1984, the company has played an integral part in the building of the region's foundations. The company to date has installed more than 160,000 kilometres of pipe worldwide and bespoke pipe solutions for some of the world's biggest companies. With operations in 16 countries across four continents, as well as 3, 300 employees and 300 customers, FPI has a great deal of data to manage. From firefighting in Germany to Line Pipe projects in Oman, FPI has put their stamp on pipe implementations throughout the world.
Regionally, the company has been expanding as well. What began as two plants – one in Al Ain, and the other in Dubai – has expanded beyond the UAE borders into Saudi Arabia, Oman and Qatar. Recently the company has opened a location in Dubai – a state of the art factory that will use the latest in technology.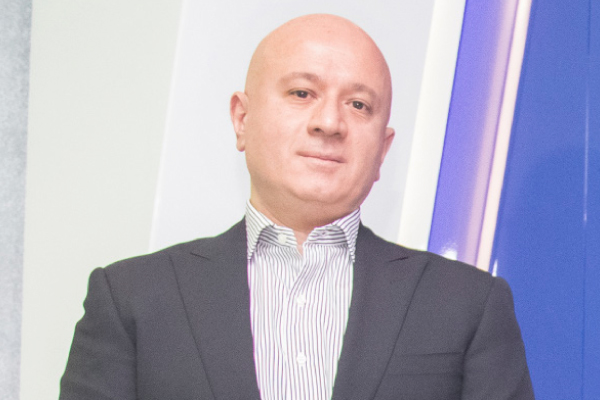 Saeed El Halal, Vice President of Business Systems, Future Pipe Industries takes the company's mission – to deliver water and energy to the world – seriously. When efficiency is essential, the IT department is tasked with streamlining administrative processes so that the job can be done. As the company grows, proper business planning and smoother budgeting cycles can make an enormous difference.
"Our plan for growth, and the necessity to have strong governance and visibility during and after that growth," says El Halal, "were the main drivers that pushed the company and the IT department to look for ways to update our systems." FPI needed a robust, enterprise level solution to support the growth efforts of the company. "We needed to have a solid foundation and tools to move forward," says El Halal. In short, FPI needed to improve its financial governance processes as well as its ability to analyse finances accurately and instantaneously.
"As the business grew," explains El Halal, "our group structure became more complex, with many legal entities and holdings. We had a variety of financial systems and processes in different subsidiaries, and without a standardised approach, it was difficult to get an accurate view of our finances at an entity, holding or group level."
The level on which FPI was performing was acceptable for the time, but with an enormous growth map in front of them, El Halal knew that would not be the case for long.
The drive to increase efficiency began FPI's hunt for the perfect IT partner. "Our main criteria were availability in the market, availability of resources, accessibility to specialists and solution architects, and the need to have an international partner with enterprise level solutions," explains El Halal. It goes without saying that there were a number of solutions to choose from in the market. After much research, El Halal and FPI determined that IBM was the best fit to their needs.
"In the end," says El Halal, "IBM had everything we needed in terms of both solutions and service." In addition, IBM provided resilient enterprise level security and consistency across all of FPI's operations, he says. The company opted to take on solutions from IBM's Watson foundations portfolio. The crux of the solution was analytics. FPI took on Cognos Business Intelligence, Cognos Controller, Cognos Planning and Cognos TM1 from IBM as well as their MEA Solutions services.
With IBM as a partner, El Halal and his team set to creating a new, robust analytic platform. The implementation was both swift and complete. "The team that we worked with was fast and responsive," recalls El Halal, "We were able to roll out the solutions with confidence, always keeping the end goals in mind."
The results were both dramatic and immediate. "Before the IBM Watson solutions, monthly closing took a few weeks. Now we can complete the same task in only a few days," says El Halal. With Cognos Controller specifically, FPI's in-house automated monthly group consolidation is now possible. Before Cognos Controller, group consolidation was only occurring once per year. External auditors are also able to use to tool as the basis for financial audits.
FPI was finally able to see a snapshot of their financial situation at any time. Rather than creating reports and then massaging the numbers until they were palatable, the IT and financial departments were able to automate those processes and let the solutions do the work. "We can get reports from Cognos Controller at the click of a button, which allows us to monitor our financials and make fast, informed decisions," says El Halal.
Not only is the process much faster, but it has enabled the CFO of FPI to manage the finances of this multi-national company with ease. "Our Group CFO can manage the finances across the whole organisation from our headquarters," says El Halal, "He can see the same information as the finance managers of our subsidiaries in their individual companies."
FPI's budgeting process has been dramatically improved since the implementation of the Watson solutions. Prior to the implantation, the annual budgeting process required, at minimum, four months, and the physical collaboration of multiple departments. Now, the same process can be completed in fifteen days, with interested parties able to access all of the information they need to contribute their piece to the puzzle.
The information that the company is able to glean using the IBM solutions is not limited to current data. With Cognos Planner, FPI was able to deploy a standard, automated budgeting and forecasting model across all operating units around the world. "The budget and forecast progress monitoring is now possible from a central office," explains El Halal. "The Planner gave us the opportunity to deploy a standard, automated budgeting and forecasting model across all of our operating units."
Other benefits of the implementation may be more difficult to quantify, but have had an enormous impact. "With the analytics solutions in place, our departments can concentrate on core business operations," explains El Halal. No longer do departments need to dedicate days and weeks culling data from legacy systems, only to get a snapshot of financials that are dated by the time they come into play.
The company is also able to comply more easily with changing reporting and compliance standards throughout the world. This directly supports the company's roadmap for growth. With the ability to take on more stringent governance requirements, FPI can look to moving into new markets.
"The end result is simple," says El Halal, "we are able to see what we have." Through data analytics the company can see a real time report on their finances and operations. The data analytics allow the company to make solid decisions for their future and will prepare them for whatever comes down the pipe next.