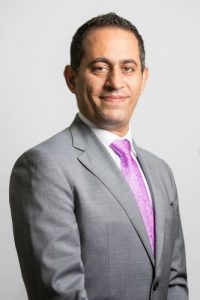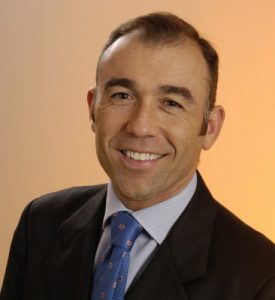 Eyad Shami, channel manager, Middle East, Turkey and Africa, and Luca Marinelli, vice president, Channel Sales and Strategy, EMEA, Citrix, on leveraging the opportunities in the cloud and mid-market segments.
Regional organisations have been increasingly moving their workloads and operations to the cloud. While the market is still in its infancy, there is no question about the adoption rates. According to a Markets and Markets report, the Middle East cloud applications business is estimated to grow from $887.5 million in 2015 to $2404.5 million by 2020. While a Gartner report predicts the public cloud services market in Middle East and North Africa region to grow 22.2 percent in 2017 to reach a total of $1.2 billion this year.
However, when it comes to the channel business, how can partners optimise the prospects that will arise in customers' journey to the cloud?
Citrix' channel manager for Middle East, Turkey and Africa, Eyad Shami says partners have a huge possibility with cloud and the company rewards their efforts through three aspects – transaction, services and renewal.
"Once partners transact the cloud deal, they get the value of the resale from Citrix. They will also be entitled to all the benefits for the new licenses such as Citrix Advisor Rewards (CAR) certification and Net New Partner Sourced (NPS) programme."
Additionally, through the firm's Cloud Accelerator programme, customers can transition from Xenapp to Xenapp Cloud, Xen Desktop Services or even Citrix Workspace Services on cloud.
"The benefit this allows partners on the transaction part is that they migrate from renewal into an actual product sale. They can attach CAR, which is the incentive that gives them the rebate, to the product. Therefore, there are more ways to make money on the transact aspect if they consider trading up those opportunities into the cloud," adds Shami.
According to the channel manager, services is another lucrative opportunity within cloud for partners.
"Services and consultancy are areas where they can make most of their revenues. Partners will have to configure, implement and maintain our technology on the customers' end, which gives them more face time and revenue prospects."
Partners can expect updates and new tools on the firm's services programme and how they can profit with its delivery kits over the next few months.
While the renewal aspect is a continued work in progress, one thing we can be sure of is that customers will not renew for technology components that they have not used.
Shami says, "This means cloud is even more relevant for partners because the customer is paying only for the utilised component, creating a chance for the channel to ensure more components are being used."
Another area where partners can increase their margins is by leveraging the mid-market opportunity. With the Middle East largely comprising smaller and medium businesses (SMBs), partners have their work cut out in understanding the nuances of this market.
Luca Marinelli, vice president, Channel Sales and Strategy, EMEA, Citrix, says, "This year we have a big focus on the mid-market segment."
Partners need to make it a point to simplify the messaging around the technologies to be successful in this sector.
Marinelli adds, "They need to not only simplify the technology but also its adoption. The first priority here is to simplify the way we communicate about the value."
SMBs are focused on their core businesses and usually do not have the resources to maintain large IT infrastructures.
"We are developing our partners to show the value of what we do in mid-market businesses. We are asking our channel to learn how to talk about our technology to these customers, which should be simplified and on a use-case based."
According to the VP, the company is seeing networking demand and adoption from mid-market customers is more than double when compared to enterprise users.
"We are also trying to communicate the value in adopting specific part of our technologies. Also, these customers are interested in making sure the adoption of technology is seamless versus than what they have today. We are coaching our partners to enable and meet these expectations."
In order to successfully drive opportunities in the cloud era and leverage mid-market prospects, partners need to be skilled and look at obtaining certifications for specific technologies to become specialists.
Shami adds, "Certification can be obtained by anyone with average skills, knowledge and study of certain technologies. Specialisation, however, is not for everyone. Customers know that certified partners have been proved as excellent delivery partners.
At the end of the day, Marinelli says partners have to remember, "competence is king."
"By gaining exclusive technology certifications, partners stand a chance to position themselves as customers' trusted advisors," he adds.