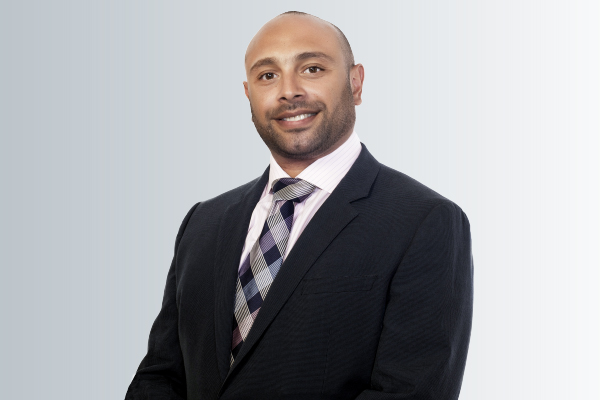 Hesham El Komy, Senior Director, International Channels, Epicor Software, discusses in detail why the company is confident of doubling its channel-generated revenue through the recently launched new partner programme for EMEA and APAC.
Can you explain why Epicor felt the need to launch a new programme?
When I joined the company, I reviewed the market and found that most vendors have a tier-structured programme, which rewards partners for selling more. However, this doesn't help partners to grow theirs or vendors' business. Epicor's previous programme was no different.
My next step was to interview our partner ecosystem. I sent out a survey to all partners across my territory. With about 50 percent response rate, it revealed what partners like and don't like about the programme, among other aspects. 30 percent respondents said they were indifferent while 47 percent said they were not motivated to be a partner as the approach was the same for over the last three decades. We also learned that partners would like to be incentivised to grow their business and look at doing operations in a different manner. They wanted to know how we could improve their business in terms of marketing, branding, sales and technical abilities.
We then sat down to understand how we could create a programme that will motivate partners to grow their operations and in turn expand our business.
What were some key basis on which the new programme was created?
The first action was to understand what drives partners. Is it their ability to sell or is it providing them with the complete vision of transforming their technical or sales organisation into a complete and fully functional solutions provider? The survey results clearly revealed it was the latter. We scrapped the existing programme and build a brand new one, from the ground-up. We can proudly say that there is no other similar programme in the market. We identified three pillars that drove value for organisations – financial, functional and operational, and technical. These three areas not only add value to partners but also leads to customers viewing them as complete solutions providers. This means customers know that they can expect the same level of service as a vendor but with a nimbler approach. Partners have this advantage.
Can you give us more details about the programme?
We believe the new programme is quite innovative because every partner is at the same level. By eliminating tiers such as silver, gold and platinum, we have taken away the power of size and brought in the power of ability instead. We will reward partners purely on the value they will bring in. The new programme has two types of partners – certified and authorised. This is a horizontal classification, partners have the option to move across, and not vertically.
Through the programme, all partners earn the same license margins, which are not based on selling. Instead, we identify the partners' gaps after understanding their business objectives and goals. We then advise them to do more of what is lacking. For example, at the beginning of the year, we will tell them that they need to do more marketing or generate more leads, or acquire technical or sales resources and so on. We try to see what aspect will make a partner complete. For each of the requests, we will add a margin percentage. This is checked at the end of the quarter and if it is completed, they earn that margin allowance for the following quarter. Therefore, we work with our partners to enhance their capabilities and fill the gaps while also paying them to do so. This in turn gives us a more complete partner.
How is a certified partner different from an authorised one?
The only difference is that certified partners are more technically enabled than authorised partners. Both types of partners earn the same margins. What will encourage them to move across and become certified is that Epicor will endorse them to customers as partners with more technical prowess. We will also provide them with engagement opportunities. There are also more enablement programmes around certifications.
For us to consider a partner as certified, they need to not only obtain the certifications but also be classified as an enabled partner. Enabled partners must go through sales college, which is face-to-face with us. They need to mirror our sales personnel and attend sales meetings. This is until we are confident about their abilities, so it could be a week or a year. Becoming certified is quite a status for the partner as it is not easy and there will be very few. A certified partner is an extension to Epicor while an authorised one is more of an ecosystem extension.
How much growth are you expecting to achieve at the end of the year?
At the moment, we are looking to reduce the number of partners in our ecosystem. We might have many partners but how many are adding genuine value? The partners who have begun to engage with the new programme are happy with the changes they see. Over the next 12 months, we are expecting to double the revenues through the channel with half the number of partners.