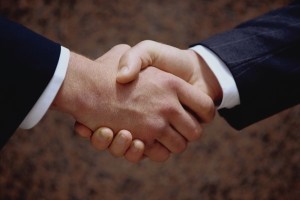 CNME looks into the all-important decision of partnership extension. How do you approach such a stage, and is termination really an option?
Partnerships between vendors and systems integrators form an invaluable part of the value process for delivering solutions to enterprises. This is apparent no more so than in the Middle East, where local expertise is always sought to make an implementation a success.
However, with all partnerships based on contracts, they all inevitably reach their expiry, at which point the period of partnership extension occurs.
At the core of this extension is an analysis of the partner's track record throughout the relationship, which if without major problems makes the whole process much simpler and quicker.
Ultimately, the vendor does not want the partnership to end. The partner has already had the experience of accessing and understanding the true value of the partnership, not only in terms of the technology, but also the support and added value that the vendor provides.
However, when extending the partnership to include new products and solutions, the process is different. Stephan Berner, Managing Director, help AG, says in these cases partners should evaluate the solutions as if they were engaging with the vendor for the first time.
"This unbiased analysis will ensure that the new solution set remains in line with the partner's road-map," Berner said. "It is also possible that the vendor's new product offerings are due to a merger or acquisition, in which case the partner may not have the same experience as with the existing solution range."
The enablement of partners to perform at the top of their abilities is always at the top of the agenda when extending partnerships. Jawad Squalli, Regional Vice President Middle East, Epicor Software, recommends to invest in this through a number of ways.
"They should focus on extensive training by putting a training plan in place like they do with their own employees, and provide a certification programme to ensure partners become as skilled as the vendor," Squalli says.
"They should help partners with their sales and marketing activities. Ideally the company should have a dedicated 'marketing development fund' towards this purpose. Regular communication is also important through a variety of communication channels to ensure that partners can access the support they need, at the time they need it."
So approaching partnership extension is essentially all about approaching partnerships overall, for it is the performance and factors of that relationship that will ultimately decide the fate of extension.
Berner attributes transparency as the most important factor in any relationship, and to save from any nasty surprises when the partnership is heading toward an extension process.
"Unless the SI makes it very clear what their business objectives are, and frequently communicate both positive and negative aspects of their business, it would be difficult to build a sturdy relationship," he says.
To help with this he recommends the hiring of relationship managers, who are gaining popularity in the region. Relationship managers are trained to listen and understand the bigger picture of a customer organisation, and could help to build stronger relationships both with the channel and the end customer.
John Spoor, Regional Manager, Middle East, Watchguard, says his company works on business plans to act as a reference point for the performance and progress of a partnership.
"This is where you can actually determine who is going to be a strong partner and who is probably not going to be what you call an expert of professional partner for us," Spoor says. "All the companies that meet their objectives and object points within their allocated time frame are probably going to be the partners that are most committed to us. Those are the people we will focus on more in the long term."
Whilst it may sound quite simple on reading, it should be known that mistakes are aplenty, and all vendors, and indeed systems integrators, have their own disaster stories.
Lack of trust, commitment and ownership are often words you'll find in these stories.
"Not to forget lack of quality and being afraid to discuss the negative aspects of a contract or project right from the beginning," Berner says. "Don't wait until something happens — go and solve the problems proactively. Every customer will appreciate this."
Quantity-based hiring is another mistake people make by focusing on recruiting as many partners as possible, rather than just those that can deliver great services.
"Another is hiring partners with no relevant experience," Squalli adds. "For example, hiring partners who don't have experience within the vendor's key sectors, or with the vendor's type of solutions, could be another mistake."
Spoor identifies another common mistake, which, whilst not as freely talked about by pride-seeking executives, is perhaps as significant as any other.
"Sometimes sales people, by their general nature, are optimists, and they're also very good at talking," he says. "So when the partner is giving the whole spiel about how they're going to be a great partner, one of the problems we have is we believe people too easily.
"I think you can actually fall into a trap where you spend too much time, which is wasted time, on what are not real opportunities."
Spoor also has a disaster story of his own from when he was with a previous company.
"We had to terminate the relationship with my number one partner for one particular region because they were acting unethically, which affected not only the other partners in the channel, but the distributors as well," Spoor says. "So in order to look at the long term view, and protect the rest of the channel, we had to terminate that partnership.
"We tried every way we could to come to an amicable agreement with them but they weren't having it, and they continued using these unethical methods to try and increase their market share. That's the only time I've had to terminate a partner relationship, and I don't regret it."
Indeed, the termination of a partnership is very unusual, which some believe can lead to complacency.
"[Because partnership extension is often expected] people can fall into a comfort zone, not only from the partner side, but our side as well," Spoor says.
"We'll start to rely on them too much and they'll start to get too comfortable. So we continue in the way we've been going without actually pushing ourselves. Right now, we need people to push themselves."
Terminating a partnership in itself has several hidden dangers, including negative publicity and brand damage.
"The brand is also susceptible to losing customers as partners may take the customers away with them as they leave," Squalli says. "Another danger is the consequences an abrupt termination may have on the joint customer.
"Vendors need to protect the customers and ensure a continuation of services so as to not interrupt any business activities that may prevent the customer from operating its business as per usual."
However, Berner believes terminating partnership is not really an option. "That is why it is extremely important for every organisation to do its due diligence before signing," he says. "Highlight the risks and if you can accept them than go and sign the document. If not then it is better not to sign at all."