With on-demand transport services giving users a ride at the click of a button, gone are the days of spending half an hour flagging a cab in 50-degree heat. CNME investigates how the likes of Uber and Careem have affected the day-to-day commute of Middle East residents.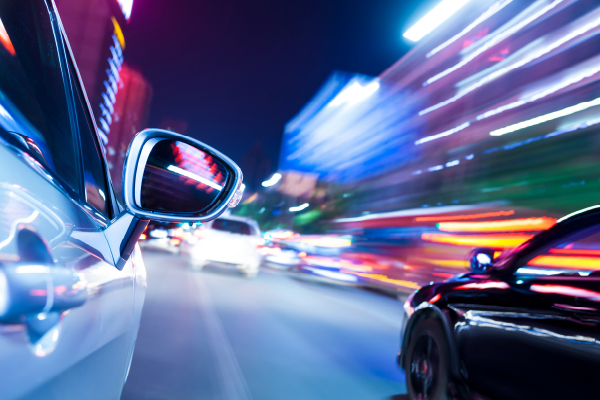 The transport service and urban mobility landscape in the UAE has been radically reshaped since the launch of Middle East based limousine service Careem in 2012, and its U.S. competitor Uber following closely behind in August 2013. The healthy competition between the two outlets has constantly encouraged both companies to enhance their services to facilitate the day-to-day lives of residents in the region.
Last year, having made waves in the transport industry, Uber announced the launch of its food delivery companion UberEats, naming Dubai alongside 32 other cities worldwide as a new home for the service. Careem has also recently launched it's 'Wallet' feature after the company inked alliances with Emirates and Etisalat, whereby customers can both earn and spend 'Skywards Miles' with Careem credit, as well as having the option to pay for their ride with Etisalat's Reward Points.
However, as attractive as these features may be, the issue of urban congestion still stands, and commuters want answers. Adding more transport infrastructure can only solve this problem to a certain extent, and is a notoriously slow and costly method of tackling the issue. The United Nations has predicted that two-thirds of the world's population is expected to live in cities by 2050, meaning these problems will almost certainly worsen without the adoption of a unified transportation solution.
It is therefore no surprise to learn that Dubai's Roads and Transport Authority is developing an integrated mobility platform whereby users will have access to all mass transit systems via one smart app. And the best bit? The technology that makes this solution work – smartphones, 4G networks, deep learning and artificial intelligence – is already here. According to research firm McKinsey, almost 80 percent of the UAE population carry around a smartphone in their pocket – putting the country among the top ranks for smartphone penetration, and making this type of solution very well suited to the RTA's target audience. "New methods of getting around the city are primarily facilitated by app- and web-based services, which leverage existing mobile technology," confirms Bassel Al Nahlaoui, vice president, Government Relations and Business Development, Careem.
The gradual shift in urban transportation services superseding the need for car ownership is one we see increasing with every new transport initiative in the region. While on-demand services encourage this concept, there are some new kids on the block to watch out for. Gaps in public transportation services have fuelled a growing army of small-scale private providers to develop solutions to solve this 'last mile' issue of reaching the final destination. ekar and UDrive have recently launched the region's first car-sharing outlet in partnership with the RTA, following the success of Helsinki's 'Whim' programme in Finland, which aims to make it unnecessary for any city resident to own a private car by 2025. The Dubai based 'Smart Rental Service' – as the name suggests – uses a smart-app to allow customers on the go to enjoy short-term car rental via a seamless booking process at the touch of a button.
So what is it that makes the users of such services tick? User experience is the bread and butter of smart transport providers, and must be maintained to an exceptionally high standard throughout their applications if they are to compete with each other in this 'sharing economy' space. "A logical, high-speed user interface is a key component of any successful smart app," says Vilhelm Hedberg, CEO, ekar. "Google estimates that 26 percent of installed applications are abandoned after the first use, which is an incredibly high number for TSPs to keep in mind when building new apps."
The personalisation aspect of how an app operates in this industry can make it a clear-cut winner above the rest if it is done well. Returning customers expect offers, loyalty rewards and personalised correspondence if they are to remain satisfied and valued by the service. Outside of the application, a strong relationship between the customer and driver – or 'captain' in Careem's case – is a valuable business incentive for both parties, thanks to the app's option to rate the driver once the journey is completed.
In order to enable transport-as-a-service to succeed, it is important to encourage both public and private players to work together, which Dubai seems to be well on the way to achieving, in light of recent RTA partnerships with various private sector companies. However, there are still boundaries in place that mean traditional taxis may still hold the upper hand over ride-hailing apps in the city. To date, both Uber and Careem have been prevented from offering cheaper journeys in Dubai due to government regulation requiring their services to charge 30 percent more than standard street taxis.
Despite this, both Uber and Careem have attracted funding from the region in the last year, with the former drawing $3.5bn from Saudi Arabia's Public Investment Fund and the latter closing $350m from STC and Rakuten in the first part of a $500m funding round, believed to value the company at $1bn.
However, operating in this 'sharing economy' poses its own set of challenges. The basic necessities behind the operation of these services include having a steady supply of suitable cars and drivers. "Financing can be a challenge when independent fleet owners are tasked with raising a large sum of money to purchase high-value, luxury sedan cars that our customers have come to enjoy over the years," says Al Nahlaoui. "Furthermore, hiring, training and then retaining 'captains' that meet our standards and regulatory requirements is both operationally challenging and cost-intensive."
While both companies have a dense population of cars in urban areas, Al Nahlaoui insists that the primary concern in expanding further into rural areas is still the issue of maintaining a steady stream of cars and drivers. "Smartphone and internet connectivity have become ubiquitous – that's not the key challenge here," he says. "In rural areas, it's around ensuring a reliable supply of cars, trained drivers and the basic transport infrastructure."
If the rise in populations align with the UN's prediction and create further congestion within cities, then this may nudge workers to reside even further away from city centres in the future, which would lead to new, densely-populated communities appearing. This bracket of commuters would then be looking to TSPs such as Uber and Careem to get them from A to B. "Commuters have often complained in the UAE that not many taxis service new communities situated at a distance from the city centre, such as Arabian Ranches," says Al Nahlaoui. "In addition to leaving residents disgruntled, this situation also increased the need to own a car, which puts further pressure on neighbouring traffic, parking spaces and of course, entailed economic costs of owning and maintaining a car. In this regard, the future of enabling these commuters with a quick and reliable means to get around the city will soon depend on the scalability and efficiency of technology to manage this situation on a large scale."