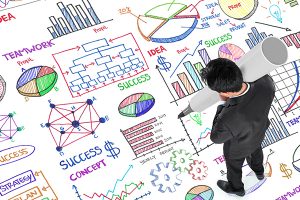 Most reselling businesses are entrepreneurial in nature and lack dedicated resources for marketing. We speak to regional players across the channel ecosystem to learn how possessing marketing skills can transform a business.
'Good marketing makes the company look smart. Great marketing makes the customer feel smart.' Channel partners should keep in mind marketer Joe Chernov's views when devising their marketing strategies. While meeting the revenue expectations is the primary objective for any reseller, many players discount how investing in their brand's image can add to the business' overall success. This results in pushing marketing initiatives to the bottom of the priority list.
Noura Shihabi, marketing manager, GCC Region, Avaya, says, "As competition in the market continues to intensify, effective channel partner marketing has proven to be vital for business growth. The differentiator for the business is a proactive approach in staying connected with existing and prospective customers through effective marketing initiatives, which will play a significant role in increasing visibility and demand."
AGC Networks' vice president for Middle East and Africa, Sanjay Ahuja, says, for a business to be successful, the products and services they sell must be made known to potential buyers.
"The success of your business is as good as its marketing efforts. A good business may offer the best brands and products but without effective marketing, how will your potential customers know of what you are selling?"
The only way to do this is by investing in the right market initiatives and research and simultaneously understand the customer's requirements.
"This will help resellers intensify their customer base and generate more revenue, while improving opportunities to win additional distribution channels," he adds.
Partners should remember that the sales and marketing roles are closely connected.
In fact, Yassine Regragui, marketing and communications manager, EnGenius Technologies, says, "One can easily argue that everything marketing does is for the purpose of facilitating sales."
Regragui believes that if resellers undertake marketing initiatives seriously, they will be able to not only find prospective customers but also persuade them to make the purchase.
"Workshops and trainings allow resellers to constantly communicate with their customers and potential buyers. In doing so, they act as middlemen, providing the right information to the customer on behalf of vendors. This also helps in demand generation," he adds.
Today the challenge is most reselling businesses have an entrepreneurial trait and lack the required resources, which means budgeting for marketing initiatives can be easier said than done.
Fortinet's regional channel manager, Zacky Vaz, says, "Channel partners are always under pressure to increase profitability. Due to severe budget cut in government and large enterprises, partners are compelled to work on thin margins, affecting marketing initiatives and other investments. Partners rely on distributor and vendor marketing activities to build the pipeline and generate new leads."
According to Regragui, another challenge is the lack of vendor control over marketing initiatives rolled out by partners, which results in inconsistent brand experiences and ineffective marketing at the local level.
"As such, brands find it difficult to measure and prove ROI of channel programmes, which makes it difficult to run them continuously. The result is that resellers might get a marketing budget for a year but it becomes tough to get it for the following one.
"In the SMB sector, there is definitely a lack of partner marketing skills as most of the resellers do not have dedicated personnel for the marketing function. This means that there is limited participation in channel marketing programmes from partners' side. This then results in some vendors considering that focusing on channel marketing is wasted efforts and resources," he adds.
The way marketing initiatives are carried out has evolved over the years, presenting another problem for partners. From traditional B2B marketing campaigns, today businesses are expected to be well-versed with online and digital marketing tools. This is primarily because the manner in which customers consume information has drastically transformed over the years.
Shihabi adds, "With the evolution of social media and content marketing, partners are faced with the challenge of limited tools to reach digital audiences effectively."
Therefore, she says it is essential for the vendor to step in to equip partners with these resources.
"By providing easy access to everything from customisable print collateral to email templates and social media content to marketing plans, the vendor goes a long way in ensuring that the partner has all that is required to succeed."
Fortinet's Vaz is of the opinion that most large enterprise resellers have begun investing in marketing resources and work closely with vendors and distributors to drive related campaigns.
"With digital marketing on the rise, partners rely on vendors to support them with latest marketing collaterals to support online campaigns."
Marketing is no longer a luxury that partners can do without. Today, it is a necessity and it is important for channel partners to dedicate time and resources for this function. They must build and advertise their brand in order to be better known within their customer base.
"In today's environment, which is marked by intense competition and different buying personas, resellers have no choice but to consider marketing strategies along with customer engagement. Although marketing strategies are expensive to begin with, it is certainly worthwhile," Regragui adds.