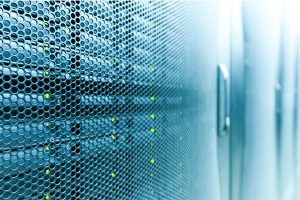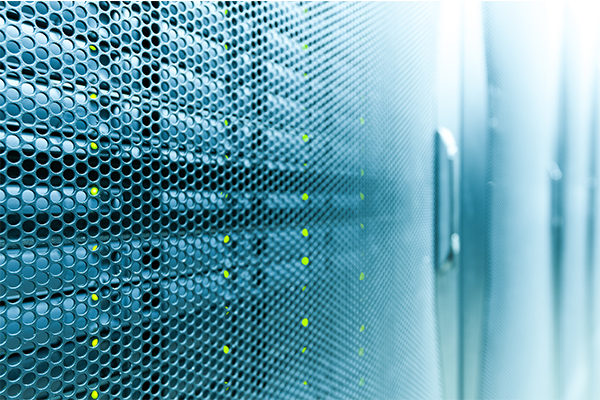 Exponential amounts of data are created at a rapid rate as new technologies and devices enable quicker information capturing and sharing. Businesses are increasingly deploying storage solutions to manage data efficiently and securely. Reseller ME examines how channel partners can optimise the opportunities present in this sector.
One of the biggest challenges regional enterprises will face as they look at scaling into complete digital environments, will be deciding on which type of storage solutions to deploy to stow away their mounting data. The data storage market in the GCC is largely driven by the increasing adoption of Internet of Everything (IoE) and Big Data. According to a Future Market Insights report, the rise in number of consumers on social media networks, increase in broadband Internet penetration and proliferation of smartphones are factors that have led to a significant increase in cloud and data centre traffic in GCC countries such as UAE and Saudi Arabia. The report predicted the Middle East data storage market to register a CAGR of 14.4 percent from 2015 to 2025.
Sanjay Ahuja, vice president, MEA, AGC Networks, says, "Rapid advancements in information technology is one of the key factors driving the adoption of data storage in the Middle East. With SMBs looking to leverage information from Big Data and IoT enabled devices, data storage vendors have started introducing hybrid cloud data protection solutions, in order to offer most cost-effective and affordable disaster recovery solutions."
This also means there is a huge opportunity for channel partners to enhance their offerings and develop new skillsets to help customers select the most ideal storage solution for their businesses. The challenge, however, is to stay updated on the number of new technologies that are born within the storage segment. How can partners differentiate their offerings and screen out the noise to be able to advise customers? The first step towards this is ensuring that they are aware about market trends.
Nadine Welly, Channel Sales Lead, Dell EMC, says, "Two of the stand-out technologies gaining momentum in the region are flash storage and hybrid cloud, and these also represent the most significant opportunity for the partner community."
Referring to a survey commissioned by Dell EMC and conducted by Dun & Bradstreet, she says that 51 percent of organisations across the region are already working on a storage transformation strategy powered by flash technologies for 2017.
"In addition to this, hybrid-cloud offers partners an environment that uses a mixture of cloud services including on-premises, private cloud, and third-party, public cloud. This enables the customer and partner to devise the architecture that is most relevant to their business, taking into consideration scalability, future requirements, and much more," she adds.
According to Savitha Bhaskar, COO, Condo Protego, hyper-converged infrastructure has the biggest potential in the regional market.
She says, "This is because it can lower total cost of ownership by 30 percent by cutting costs for IT infrastructure, and bring applications to market faster."
Agreeing with Bhaskar, Mohan Sundaram, senior pre-sales consultant, Enterprise Infrastructure, Emitac Enterprise Solutions, says, "The adoption of hyper-convergence as a technology has been increasing with certain customers deploying it for suitable applications and it is definitely a trend to look out for. Customers are increasingly adopting software-defined storage (SDS) in this sphere."
Pavel Tatarintsev, Regional Storage Sales Leader, Gulf Business Machines, believes because SDS runs on any hardware, "the challenge for partners is to be flexible and professional to be able to support such setups seamlessly."
"Most partners today do not have this experience as in the past the hardware was always fine-tuned and integrated with its functions," he says.
Pure Storage's head of EMEA Channels and Alliances, Ben Savage, says the adoption to all-flash is definitely being recognised more and more today.
He says, "The all-flash market is the fastest growing market within storage even in the Middle East. We are seeing purchasing of legacy infrastructure declining quarter on quarter significantly. There is more demand for dedicated flash solutions rather than hyper-converged ones."
The Future Market Insights report further revealed that the growth of the storage flash array sub-segment is a potential revenue opportunity in this market. This is largely because flash-based devices reduce data access time and increase an application's performance speed.
Savage adds that partners need to ensure they are focused and skilled technically to be able to optimise the opportunities. "Making sure they are commercially adept to sell all-flash solutions is important."
Nick Jheng, Sales Account Manager, Synology, says that as the enterprise storage market continues to evolve, channel partners need to constantly educate their end customers on the ROI and benefits of upgrading their enterprise storage infrastructures.
"Channel partners should take advantage of storage solution workshops that are held by various storage vendors in the region. This gives them the perfect opportunity to get a refresher on new and upcoming enterprise storage solutions as well as exchange best practices and address customer concerns. The workshops also provide trainings from the vendor on how new storage solutions can be integrated with existing IT environments. Overall, having the complete product knowledge will enable them to recommend the right storage solutions for their customers."
Channel partners should look at investing in the latest within storage solutions and enhance their offering to become an expert in solving customers' challenges. Also, partners will have to go beyond just deploying the solutions, they have to ensure customers can access, retain and backup their data in a secure manner. Resellers should first understand the technology thoroughly before setting out to successfully sell these solutions. While they can depend on support from their vendors and distributors, partners should also make it a point to take the responsibility to get adequately trained in this space.