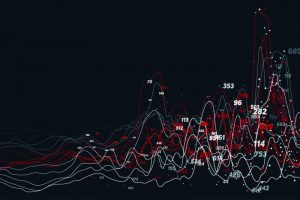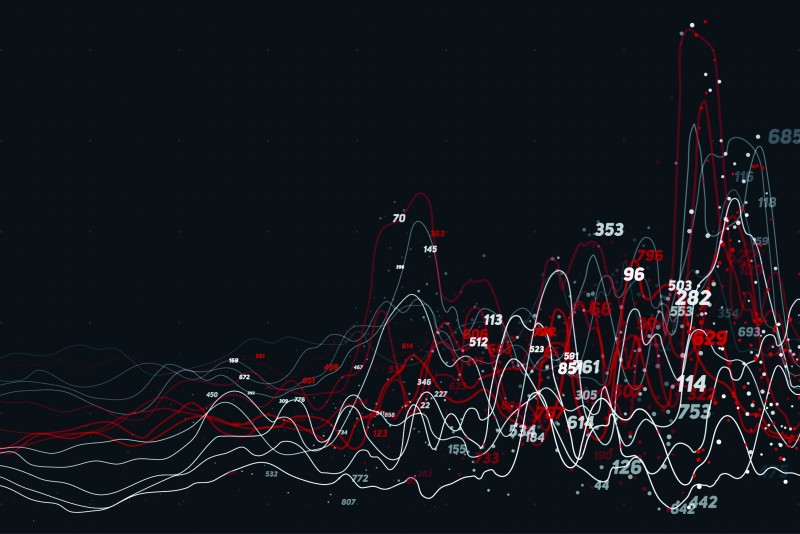 As data becomes the most vital asset for an organisation, increasingly decision-makers are investing in Big Data and analytics tools to enhance their operations. Reseller ME speaks to experts to find out how regional channel partners can exploit this growth opportunity.
Data has been considered as the 'new oil' by most regional firms over the last few years. However, what these organisations do with the collected data have still a lot to be desired for. How many companies deploy Big Data tools to derive maximum value and make critical decisions about business operations? IDC forecasts global revenues for Big Data and business analytics will grow from $130.1 billion in 2016 to more than $203 billion in 2020. The opportunity for channel partners is quite evident.
Sobhi Shashaa, VP, Enterprise Technology Solutions, Raqmiyat, says, "2016 was a landmark year for Big Data with more organisations storing, processing, and extracting value from data of all forms and sizes. In 2017, systems that support large structured and unstructured data will continue to rise."
He added that the region will demand platforms that help secure Big Data while empowering end-users to analyse it.
"Enterprises with complex, heterogeneous environments no longer want to adopt a siloed BI access point just for one data source. Customers will demand analytics on all data platforms that are data and source-agnostic. The convergence of IoT and cloud create new opportunities for self-service analytics."
This results in an increased demand for analytical tools that seamlessly connect to and combine a wide variety of cloud-hosted data sources. According to Shashaa, such tools enable businesses to explore and visualise any type of data stored anywhere, helping them discover hidden opportunity in their IoT investment.
"Making data accessible to business users is one of the biggest challenges of our time. The rise of self-service analytics platforms has improved this journey. We're seeing a growing trend of data becoming a core part of the enterprise IT landscape. And in 2017, we'll see more investments in the security and governance components surrounding enterprise systems," he adds.
There is no debate that every organisation across the globe would need data to grow their businesses. Big Data Analytical tools will be applicable for all customers in all verticals. Once channel partners understand the enormity of the opportunity this presents, they will see that it is not a question about Big Data being relevant for them or not. It is about how they can best help customers make sense of the deluge of data that they are presented with on a daily basis.
Jeroen Schlosser, managing director, Equinix MENA, says, "The channel can add value by describing to businesses, not just how to manage Big Data, but how they can monetise it. The channel's role also lies in working with organisations to select the right analytics solution and eventually, help their customers reduce costs."
In today's business environment, customers expect to access data and associated analytics from any device and any engagement channel, anywhere and at any time, without delay, he adds.
"As consumers, they've become used to this 'omnichannel' user experience. By dispersing data and applications strategically to the edge, near both stationary and roaming consumers and employees, the interconnected enterprise can achieve its omnichannel objective. Fast, proximate interconnections to the systems, partners and cloud services required to deliver information and insight enhance the user experience even more, ensuring employee and customer satisfaction and retention."
While the opportunity exists, it is not as easy for partners to go and capitalise them. One of the challenges could be identifying where to focus the investments within this area.
"Partners need to map out how to target the kind of insights customers are demanding and actualising opportunities represented by clients' data analytics requirements. Regional organisations also face challenges in finding skills to support Big Data and analytics deployments, and rely heavily on partners to support them until the solution goes into production," says Schlosser.
This is where vendors can play a vital role by supporting channel partners and enabling them to meet their customers' demands.
"Digital marketing techniques such as Search Engine Optimisation (SEO), Search Engine Marketing (SEM), content, campaign, data-driven, e-commerce, social media and e-mail direct marketing will be catalysts in awareness. Marketing via weekly magazine and seminars will also help boost the product and this will enable the channel to create more enquires," says Shashaa. "Vendors have to be willing to make the investment in channel data management."
Solution providers may get wary with that level of intrusion into their businesses. However, as long as vendors are willing to drive business their way in exchange for access to data, the relationship should remain mutually beneficial, he adds.
Worldwide Semiannual Big Data and Analytics Spending Guide from International Data Corporation (IDC) says that there is a lot of focus around customer analytics to gain insights and improve overall performance.
However, according to Schlosser, it is clear that many industries are still struggling to understand the use cases they can leverage within their sectors. The report indicates that the government sector (both state and federal/local government) was the largest spender on BDA solutions in MEA in 2016, accounting for 20.4 percent of spending.
He adds, "It was followed by the financial sector (19.2 percent) and telecommunications (13.3 percent). Other industries with longer-term potential include manufacturing (both discrete and processed manufacturing), healthcare provider, resource industries, utilities, and transportation."
Shashaa adds, "Going forward, data monetisation will become a major source of revenues, as the world aims to create 180 zettabytes of data in 2025, up from less than 10 zettabytes in 2015, according to IDC.
According to him, firms who were discarding data because they had too much to process will now be able to do so with machine learning and new Big Data hardware and software.
"This will encourage customers to keep and use the data at lower cost. In 2017, we'll see more awareness and demand for self-service discovery, which will grow as a natural extension of self-service analytics," he says.