The leading global ICT solutions provider, Huawei, showcased an exciting range of innovative services and solutions as part of its 'platform + ecosystem' portfolio at GITEX Technology Week 2017.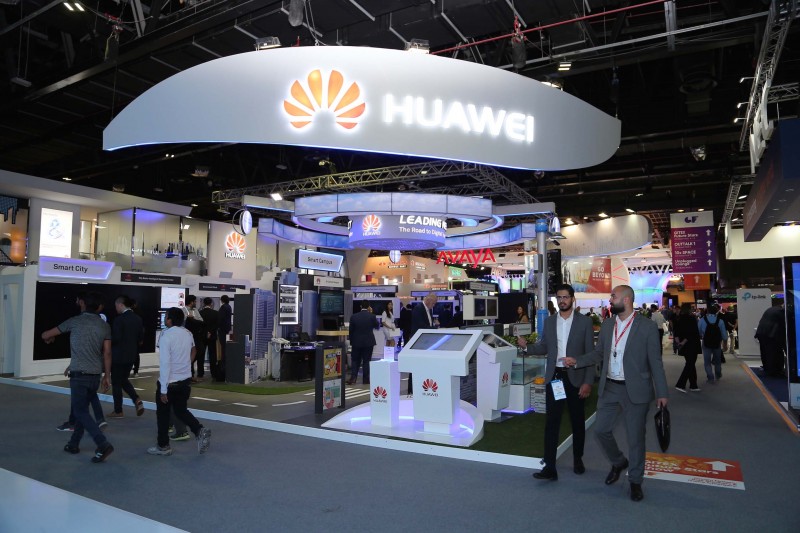 Throughout the exhibition, Huawei illustrated its goal to become the partner of choice to equip Middle East organisations in their efforts to achieve digital transformation.
Huawei's presence at this year's GITEX was 'Leading New ICT, the Road to Digital Transformation', with a focus not only on the power of global technology platforms through the latest IOT, cloud, SDN and Big Data innovations, but also on the digital ecosystem of collaboration through path-breaking business and technology alliances, and the latest co-created solutions from OpenLab Dubai.
The company new products and solutions, and announced new collaborations with industry-leading partners. It unveiled its Boundless Computing server strategy and solutions to drive digital transformation for the Middle East's businesses, including demonstrations of two new inclusive technologies: the FusionServer V5, and the Atlas intelligent cloud hardware platform, with the former making its regional debut.
The company announced that its all-flash storage OceanStor Dorado V3 is now certified as an enterprise storage solution for real-time database SAP HANA. Following Huawei's best practices related to SAP software in industries, OceanStor Dorado V3 can improve the efficiency of a system running SAP software by at least 30 percent, with the data query time shortened to the microsecond level, expediting online data transactions and real-time analytics.
In addition, Huawei and local UAE fintech solution provider Omnia Pay showcased a new innovative bank branch transformation solution that provides an omni-channel experience across mobile, laptop, internet or Smart TV.
Also during GITEX was the third annual Huawei Certified Internetwork Expert (HCIE) Panel Discussion and Award Ceremony, which took place on Day 3. In addition to honouring some of the latest HCIE-certified engineers in the region, the panel discussed the importance of ICT talent development and ways in which a quality talent cultivation ecosystem can be developed.
One of Huawei's key initiatives at GITEX was its Middle East Innovation Day, with the theme 'Exploration, Lights the Way Forward', on Day 1. Innovation Day was part of an ongoing global initiative to address pioneering issues in the world of ICT.
Governments in the region have embraced the digital transformation through their national agendas and organisations are reinventing their business models through digital strategies. All-cloud, or the full 'cloudification' of networks, operations systems, and services, is the most effective enabler to bring the digital vision into reality.
"GITEX has been a fantastic platform for Huawei to showcase our latest business-driven ICT infrastructure solutions, and to engage in dialogue on the drivers and hurdles to continued digital transformation here in the Middle East," said Alaa ElShimy, managing director and vice president, Enterprise Business, Huawei Middle East. "We are incredibly excited about the new partnerships we have announced, and are eager to work together with strong, strategic local partners to expand on our ability to empower organisations to deliver value across a full spectrum of vertical sectors in the Middle East. It is through an embrace of ICT solutions and a dedication to collaboration that we will continue to maximise the development of a digital ecosystem here in the region."
At GITEX Technology Week 2017, visitors experienced Huawei's transformative platforms and solutions for various verticals including public safety and e-Government, transportation, digital banking, and smart utilities. Huawei's 'platform + ecosystem' strategy continues to help equip organisations for the sweeping changes of digitalisation and empowers them to 'Build A Better Connected World.'