Increasing competition in the IT landscape puts additional pressure to any organisation's budget. With this issue at the fore, Sven Jirgal, VP and COO, Cisco Capital, explains why it is now more critical than ever to ensure that IT investments bring the optimum ROI to enterprises.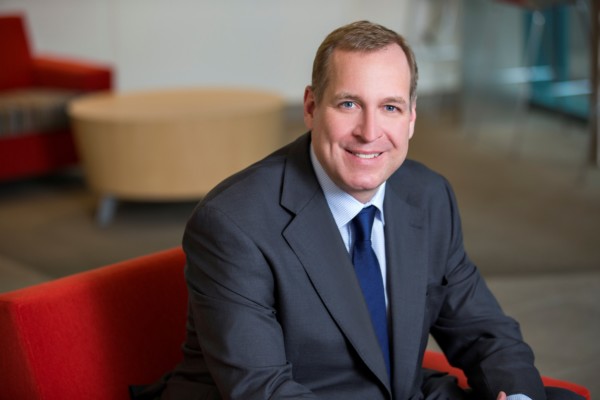 Please give us an overview of Cisco Capital's function.
Cisco is well-known for being one of the biggest technology companies not only here in the region but also worldwide. The success of the company has led us with a very strong balance sheet as we managed to generate a lot of cash through our global operations throughout the years.
Cisco Capital is a division within the company that focuses on helping customers and partners accelerate their adoption of Cisco technologies, solutions and architecture. We develop and provide flexible financing solutions for the acquisition of our IT products and solutions.  We aim to make it easier for our partners to get the right technology to enable their business growth, especially at a time when organisations are looking at accelerating their digital transformation. The financing helps maximise the value of technology by reducing total cost of ownership, managing cash flow, and conserving capital.
In addition to the financial aspect, we also handle the life-cycle management function of the company called Cisco Refresh. Through this function we take the products that are sent back from our supply chain and refurbish, repurpose and re-sell them at a lower price point. This area of the business has actually grown to four times over the last year and ties into the whole aspect of a circular and green economy.
How is the adoption of Cisco Capital solutions and services here in the Middle East?
As a subsidiary of Cisco, we operate in the same areas they do and support the same objectives they have. One of the biggest endeavours the company has in this region is supporting country digitisation.
Cisco Capital, basically work towards providing services like cash flow management and credit lines to our partners here in the region. We are very active in every sector, however, our biggest focus areas are telecoms and public sector.
How are you encouraging businesses to further invest into this trend?
We take two approaches. First is when a certain customer needs to invest in a particular solution, we draw them a number of financing solutions and programmes based on their needs, which include leases and loans. We provide them with the support they need to spread their investments and manage their cash flows.
We also work with our partners who, at times, participate in public sector projects as either a prime contractor or a secondary contractor for infrastructure projects. These kinds of projects typically have long deployment cycles and seen in organisations like hospitals, desalination plants and airports. We help Cisco partners bridge the financial gaps they have in participating in these projects and at the same time enabling them to leverage our products and services to achieve the optimum ROI. There's always a financial component underneath IT and we are here to help them address that financial aspect.
Today, discussions about IT investments are very different for customers. It's no longer just about the technology but it's now about how the technology can actually help them achieve an economic return. Organisations weigh in on the return on investments and total cost of ownership of a certain technology.
What are you doing to make sure that your partners and customers understand that IT should be a priority in their budgets?
We believe that technology is actually the differentiator. If you think about the firms operating in the sharing economy like Uber, it's a car service company, yet it doesn't physically own any cars. We try to make our partners and customers understand that unless they actively invest in technologies that can transform their businesses they will be outshined by entities who are aggressively doing that. IT and IT security is a topic in any board room and with the reach that Cisco Capital has in this region we can potentially help drive that adoption.
IT spending in the Middle East is still strong as compared to the rest of the world. Cisco is committed to the region, and, of course, so is Cisco Capital. We've strengthened our presence here and capabilities across various sectors in the Gulf. We are committed to the economies here and we will continuously support the digitisation efforts of organisations here in this part of the world.