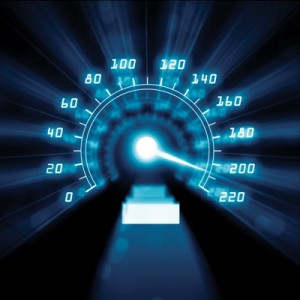 Accelerated by government policies and increasing demand from consumers for more bandwidth and video-centric applications, Leo Xu, VP of solutions and marketing Middle East at Huawei, investigates how the roll-out of national broadband networks (NBN) could lead to a total overhaul of the ICT industry.
The telecommunications market across the Middle East is set to change dramatically over the next 10 years. Increasing demand for bandwidth is starting to exceed the physical limits of legacy access networks. The roll-out of NBN with a focus on fibre-to-the-home requires massive investment with long pay-back periods. Recent studies suggest that the external effects of broadband investments on GDP growth and employment exceed the direct benefits to the telecom industry by far. As a result many countries in the Middle East have developing broadband strategies including industrial policy support, subsidies and direct government investments in telecom related policies. The key to a successful national broadband strategy lies in having an investment friendly regulatory framework and restrictive but clearly defined industrial policy measures.
Some governments are changing the course of deregulation more seriously by taking a direct role as investor and operator. A good example here is the United Arab Emirates (UAE), which is working on an ambitious plan of making the UAE the first country in the region to have 100% broadband penetration by 2012.
A number of countries, mainly in the Middle East, are thinking along the same lines. Recently in Qatar the Q.NBN company signed an agreement with Qatar Telecom and Vodafone to define a framework through which the three organisations can work together to realise the Qatar Government's goal to bring high speed broadband services to 95% of households and 100% of government bodies and businesses in Qatar by 2015.
Jordan, Bahrain, Kuwait and Oman are also in the process of exploring the deployment of nationwide NBN.
Challenges
On the basis of financial viability, it will take operators some time to achieve nationwide coverage with fibre access networks, much longer than governments would like for reasons of economic recovery and national competitiveness.
The blended average revenue per user (ARPU) of Middle East customers for broadband access is currently about USD25, with little regional variation. In contrast the investment per home decreases strongly with increasing population density. For the fibre-to-the-building (FTTB) access networks, it is worth noting that more than 60% of the Middle East population live in "dense rural" and "rural" areas – where fibre network coverage is extremely costly.
As a consequence, operators have little interest in investing in fibre infrastructure outside urban areas. Studies suggest that under current ARPU and cost conditions FTTB networks would only be profitable for about 25% of Middle East households, while the more basic fibre-to-the-curb (FTTC) networks could serve slightly above 70% profitably. This is under monopolistic conditions. In a competitive environment, the investment opportunity would be even more limited. This is a major challenge to the existing regulatory system with its basic idea to solve sector problems through liberalisation and privatisation.
The new approach
While regulators previously saw the restriction of the incumbent's market power and the support of service competition as their main task, their focus is now shifting to fostering investments in broadband access networks. This demands adapted and new regulation, while the increasing "digital divide" between urban centres and rural areas demand a new approach to define relevant regional markets, determine significant market power for each sub-market, and to define remedies or industrial policy measures for each sub-market.
In principle three types of markets can be determined:
Dense urban city centres where more than one fibre access network is viable and can compete with interactive networks and future wireless solutions. In these areas non-regulated infrastructure competition could be an efficient solution requiring only clear standards for interoperability and symmetric access obligations.
In smaller cities and suburban areas with only one fibre network, regulated access to monopolistic next generation networks and investment-friendly regulatory remedies would suffice. The comparatively high risks faced by the infrastructure investor should also be reflected in regulated wholesale prices allowing either risk sharing by price structures that reward long term rental and high capacity commitments.
In rural areas where fibre networks are not viable, the only market solution could be high-speed mobile broadband offers, i.e. Long Term Evolution (LTE) or alternative 4G networks, but service quality will be well below the broadband strategy's high speed targets. Here the regulator needs to develop new instruments. A start-up solution could be to allow (or force) pooling of the LTE spectrum to be auctioned in rural areas so that operators can offer higher bandwidth. The current practice of subsidising local community fibre network developments definitely needs more clear standardisation to ensure inter-operability of the individual networks.
NBN development trends
The trend for growing bandwidth demand remains unbroken across the Middle East. Wide use of multi-room HDTV, cloud computing, high-end gaming, and picture and video intensive social networks are driving data rates per household well beyond the physical limits of legacy copper access networks. All major fixed line operators, are now starting to install fibre in the local loop, either as FTTC, FTTB/H or "hybrid fibre-coax" (HFC) in the case of cable TV operators.
As a result, national broadband network (NBN) technology is set to become the predominant infrastructure and as a utilities-based network, it will also provide its services to sectors such as government, healthcare, education and business. It will also have the capacity to carry existing and future data and communication services, including voice, IPTV, VOD, high speed Internet access, leased line service for enterprises, and backhaul for mobile broadband services. In the very near future, members of a single family will be watching HDTV video at the same time that they engage in remote health monitoring, video-conferencing, gaming, distance-education class lectures and social networking.
As the race to compete in the digital economy continues, national broadband network technology is a key driver of national competitiveness as it will provide universal access to high speed broadband services and improve overall socio-economic growth.