Veronica Martin spoke to Azzam Ani, Partner – Technology & Innovation at Mazars and Mohammed Abu Hijleh, UAE Managing Partner at Mazars to find out why so many businesses need to adopt and infuse ERP software and business intelligence into their daily operations to remain relevant in the ultra-competitive digital economy.
Can you give our viewers a brief overview on what services Mazars provides to its customer base – and what are the key industry verticals that you are focused on?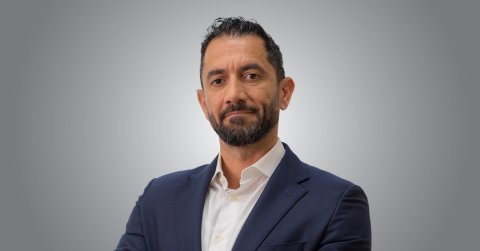 Mohammed Abu Hijleh: Mazars is one of the top international firms in the world. It operates in more than 120 countries, one of which is the UAE, for the past 20 years. We are globally famous for being assurance service providers, which is the audit services. However, we have been able to expand our services to include risk advisory, financial advisory, accounting, outsourcing tax, and many other services. In the UAE, we service some of the top international firms such as Telus, Schneider, LVMH etc.
We have been able to grow massively over the past 10 years, we have tripled in size, we are seeing further growth within the UAE and we are looking to expand in Oman as well. Being an integrated firm helps service and cater to our clients because some of our international clients are present everywhere in
the world, so we are able to service them here, as well as abroad. We are also present in the UAE market in terms of servicing local clients such as the Chamber of Commerce of Abu Dhabi and many in Dubai.
In our fast-paced digital economy, it is critical that businesses are both agile and fluid – and use their data to make better informed and intelligent decisions. The implementation of ERP software has been a gamechanger for many enterprises in terms of enhancing their day-to-day operations. From your expert perspective, how important is it for organizations to implement ERP software in the current climate?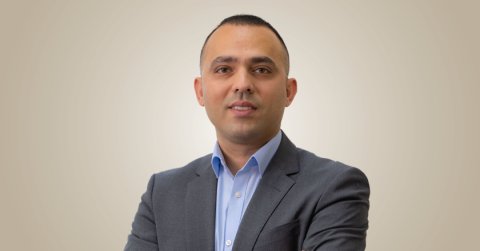 Azzam Ani: As many of your audience may be aware, ERP is not a new concept, such systems have existed in one form or another since the 90's or even 80's. Over the years, many organizations have realized the value of adopting ERP systems by seeing increased productivity, reduced costs, and enhanced decision making. I believe in this day and age, having an ERP system has become more of a "Need" rather than a "Want", especially for growing small businesses and mid-market companies, and I believe many companies already realize this. However, what we are seeing in the market today, is a more
of a move from outdated or lesser known ERP brands to more globally renowned solutions such as the likes of Oracle NetSuite ERP. That is because Companies are realizing there are certain limitations with those other ERP solutions, and therefore they are coming to us for upgrades. So yes, it is essential to have the right ERP system in place, and I believe Oracle NetSuite is the right choice.
You have previously declared that businesses need to adopt both ERP and Business Intelligence. However, business intelligence is a broad term – and can be quite vague. In your opinion, what is the definition of business intelligence, and what are its key characteristics?
Azzam Ani: The term BI is mostly synonyms with reporting, dashboards, and data visualizations, and that is exactly what the end result of BI projects are. I believe BI is about establishing the strategy and the technology to have data in the hands of company decision makers. It involves the processes of collecting, storing, and analysing data to improve business performance. Some of BI's key Characteristics are;
Collection: BI solutions usually pull from multiple data sources, so a BI solution should have the capability to connect to various sources and pull that data to a central repository for it to be analysed and distributed to the different data users across the organization.
Storage: I believe to have a successful and sustainable BI solution, a central repository such as a Data Warehouse (DW) is required. While it is possible to have BI without a DW, a DW will certainly supercharge a BI solution. A DW needs to be well architected and modelled so accurate reporting can be
delivered and Data Governance can also be achieved. I won't get into details related to Data Warehousing now, as this is a much broader topic. However, I'd like to encourage Clients to get in touch with us to have further discussions if interested in more details related this topic.
Analysis: data processing and retrieval is a major factor contributing to the success of a BI solution. BI depends on how well database tables are designed and how efficient database queries are written and executed. Having this in place will enable real time reporting and effective data analysis by the various Data Users across the company (e.g. Company Executives, Strategists, Data Analysts, etc). Data should be readily available through Executive Dashboards, Mobile BI, Self-Serve Data Cubes so decision
makers can act on it in a timely fashion.
Why do businesses need both – and how do ERP and business intelligence complement each other within the framework of a company's daily operations?
Azzam Ani: ERP serves as a process management tool, whereas BI serves as a reporting tool that is either embedded within ERP (which has certain limitations) or that sits on top of an ERP (considered more flexible) using specialized BI Tools. Further, ERP is used by company staff to enter day to-day transactional level data. Whereas BI is used by senior managers and analysts to analyse historical data from ERP and other systems to drive business insights. ERP is potentially one of the many systems companies use to operate their business today.
For example, many companies have an e-commerce side to their business, all that clickstream (not related to financials) data is accumulating and doesn't reside in an ERP, this data still needs to be analysed to improve online sales, customer retention, promotions, etc. So, when this website data gets merged with ERP data, one can only picture the value that can be derived. This is just a simple example to illustrate the concept. So, just to conclude, I believe there is no BI without ERP, and ERP is not fully beneficial without BI. Therefore, these two must definitely co-exist.
Mazars has an incredibly strong reputation across the UAE, but what is it about the company that differentiates itself from its market competitors?
Mohammed Abu Hijleh: Let's be frank here, we are all offering the same services. So, differentiation is mainly due to us as people. At the end of the day, we are in the service provider, so it's about people, face-to-face, partners and engagement. Our partners are very hands on. You can always speak to a
partner about your engagement and that partner would be knowledgeable enough to answer you. I don't know about the competition in general what they do with that, but our partners are very engaged. They are on top of their engagements, they are in direct contact with the clients, and we try our best to ensure that the client is happy at the end of the day. Is that a differentiator? I don't know, but so far, it's helped us well in growing. Our partners are very hands on, which is helpful in the journey, it helps with the client relationship, and it helps us grow as time passes on.
What are your primary objectives and goals for 2023?
Azzam Ani: Mazars in the UAE and globally realizes that the future of business is digital and have decided to invest in the technology and innovation division to further grow its client base, so I'm definitely excited for this. As for our goals, from a Business Development point of view, we are looking to
continue with the strong momentum we had last year and are looking to grow our Oracle NetSuite portfolio further this year. Oracle NetSuite is a leader in multiple well-known industry analyst reports due to its strong financial core and other well-known features, so the product certainly sells itself. From a Product Development point of view, we are working on a couple of innovative products in the areas of Continuous Audit and Mobile BI, they are currently in the prototype phase and should be ready to be shared with our clients by end of calendar Q1 2023