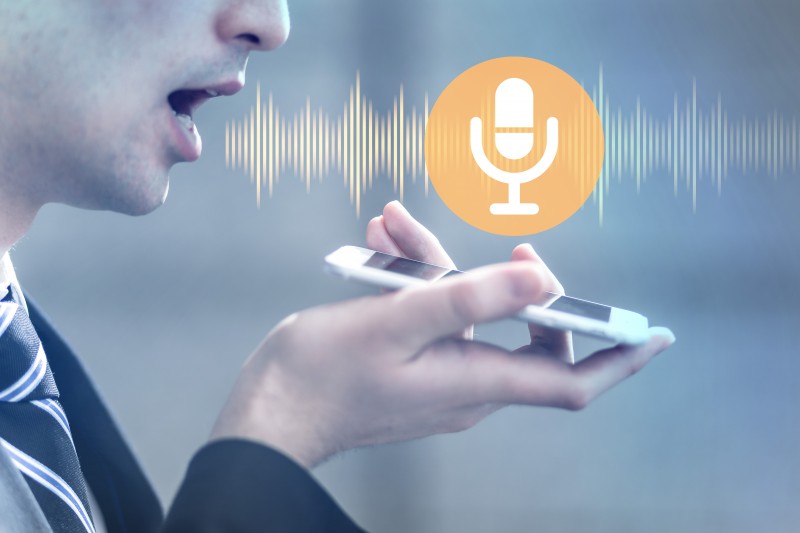 Conversing with a machine may have once been widely accepted as a concept confined to science fiction. But now, in 2017, it's commonplace to encounter talking machines that we willingly greet on a first-name basis. Whether they're built into our smartphones or stationed in our desktops, the growing presence of voice-based interfaces is rapidly altering the way consumers and businesses alike operate in their day-to-day lives.
According to research firm Social Media Today, nearly 50 percent of people using voice search tools are researching products. In addition, the Consumer Technology Association (CTA) estimates approximately 5 million voice-activated digital assistants have been sold to date, and the company expects this figure to double by the end of 2017.
But is the technology behind these devices now advanced enough to add real value to our everyday lives? Necip Ozyucel, Microsoft Gulf's cloud and enterprise business solutions lead, believes that while recent developments in automation have given rise to digital assistants that can help our lives "run just a little more smoothly," there is still work to be done.
"Speech recognition is one area for development and improvement, particularly when it comes to accents, as these are especially difficult for the technology to comprehend," he explains. "But primarily, the crux of the matter is social: our digital assistants need to be able to read our conversational cues and draw on an ongoing relationship for context."
Despite this, the adoption of digital assistants within various industries – from healthcare and telecommunications, to the military and personal computing – is on the rise. "This technology is no longer seen as a research science project," adds Ozyucel. "Instead, the demand for voice recognition technology is surging, and a host of opportunities for SMBs are opening up as a result, as organisations release development boards, processors and low power microphones to meet that demand."
Here in the Middle East, the growing presence of artificial intelligence-driven projects happening on the ground in the region – particularly in the UAE, is creating even more of a platform for certain voice-based initiatives to take a firm hold within businesses. While research firm IDC suggests that the use of cognitive and AI systems will increase across all sectors, they see the biggest opportunities in the financial sector – where an estimated $28.32 million will be spent on solutions in 2021, accounting for a quarter of overall spending.
Megha Kumar, IDC's research director for software in the Middle East, Africa, and Turkey, is already beginning to see the impact. "Cognitive systems will increasingly utilise natural language processing, content aggregation, and machine learning to enable applications for a wide range of use cases," she says. "At the consumer level, we are already seeing this with the likes of Apple's Siri, Microsoft's Cortana, Amazon's Alexa, and Google Now, and such intelligent agents will become increasingly common in the enterprise setting as well."
Emirates NBD has already laid the foundations to ensure it continues to stay one step ahead in anticipating customer's needs and offering simpler banking solutions by leveraging digital innovation. The bank's voice-based chatbot, EVA, is set to "transform the traditional way that customers interact with the bank," and is eventually said to offer a "true omnichannel experience," allowing customers to start a conversation over chatbot and continue via voice across multiple devices at their convenience.
Likewise, Dubai's Department of Economic Development has also integrated artificial intelligence into operations via 'Rashid' – a voice-enabled service on hand to answer customer questions and provide them with the necessary procedures, steps, documents and requirements to conduct transactions.
This surge in AI-led assistants being used in such a way begs the question as to how prevalent these digital assistants will become in replacing the need for human employees in customer service roles in the future. Yaser Alzubaidi, Avaya's digital engagement solutions sales leader, believes in re-routing tasks such as information processing and assigning customers to appropriate resources will shift onto the responsibilities of digital assistants, as this can free up employees for more business-critical endeavours.
"Ultimately, whatever happens, one element is going to remain human: the customer," he says. "We are all unique individuals, even if we do have similar issues and queries. But the best service – the kind that boosts CSAT scores, inspires word-of-mouth reporting, and ensures loyal and happy customers – will therefore likely require a unique, human response."
With Gartner predicting that 85 percent of customer relationships will be conducted through AI-powered services by 2020, Ozyucel believes that the cost-efficient aspect of these devices will be a sure-fire pull in their establishment within the enterprise. "There's no doubt that chatbots and their real-world counterparts – robots – are pervading the customer service industry," he says. "As virtual assistants become more knowledgeable and easier to implement, more businesses will begin to use them to assist with advanced questions that a customer or interested party may have."
Research firm Tractica has forecast that the number of active virtual digital assistant (VDA) users, from a consumer perspective, will grow from 390 million in 2015 to 1.8 billion worldwide by the end of 2021. During the same period, enterprise VDA users will rise from 155 million to 843 million. And while smartphone-based consumer VDAs are currently the best-known, and most-used offerings, virtual assistant technologies are also beginning to penetrate other device types, including smart watches, fitness trackers and smart home systems.
With all of these devices actively involved in creating a knowledgeable assistant with intelligent conversational capabilities, the need to collate and store a critical portfolio of advanced data becomes crucial in this process.
And while Alzubaidi agrees that "data is everything," he believes that there are specific capabilities that a next-generation platform must have in order for companies to realise the full benefits of advanced data analytics. "This includes eliminating silos around data within the organisation, automating the management of data across an increasing number of connected devices, and building an open data system that allows multiple businesses or governments to share information for the benefit of their shared stakeholders," he says.
To this end, it's clear that measuring the success of these devices going forward will not simply be tied to the volumes of hardware shipped. Instead, the focus is homed in on whether or not these assistants can effectively utilise this data to keep their users engaged and transacting – even when they're not actively using a device.
While it appears that the current crop of devices on the market are not quite at the level of being able to sustain contextual, human-like conversations, the ever-changing development of AI-driven technology and the clear drive for its adoption here in the region is as good a prediction as any that such an interface will surface in years to come.