Etisalat Digital has partnered with First Abu Dhabi Bank (FAB) and Avanza Innovations to develop a new platform that optimises the latest technologies to digitise trade in the UAE.
The new nationwide platform, called UAE Trade Connect (UTC), is aimed at driving digital transformation of trade in the country.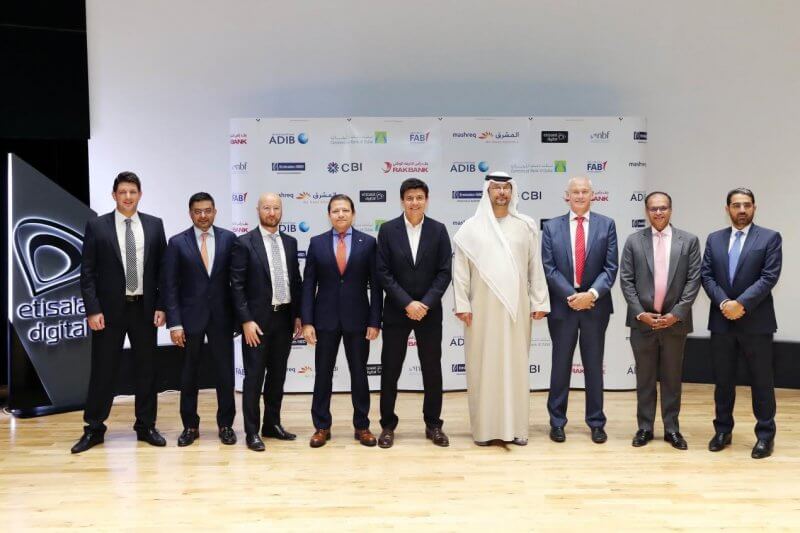 The initial phase of the new initiative will focus on addressing the risks of double financing and invoice fraud before turning to other key areas of trade finance.
UTC is aimed at enabling banks, enterprises and governments to collectively benefit from innovations such as blockchain, artificial intelligence, machine learning and robotics. Seven major UAE banks, in addition to FAB, have joined the nationwide platform.
The agreement to develop the solution was signed by Salvador Anglada, Group Chief Business Officer, Etisalat, with Manoj Menon, Head of Global Transaction Banking, First Abu Dhabi Bank (FAB); Sumit Aggarwal, Executive Vice President and Group Head – Transaction Banking Services at Emirates NBD; Hassan Al Redha, General Manager, Institutional & Transaction Banking, Commercial Bank of Dubai; Ahmed Abdelaal, Executive Vice President, Mashreq; Devid Jegerson, Head of Customer Experience and Platform Development, National Bank of Fujairah; Peter England, CEO of RAKBANK;  Haytham Elmaayergi, Global Head of Transaction Banking, Abu Dhabi Islamic Bank; and James Greenwood, Chief Operations Officer, Commercial Bank International.
Etisalat Digital along with the eight banks will form a working group to further develop and extend the solution to other areas of trade.
This nationwide platform, which is open for all UAE banks to join, will safeguard banks from potential fraud losses through advanced detection tools, allowing them to extend additional financing to their corporate clients.