Deputy editor Giorgia Guantario sat down with Dr Mohammad Alsuliman, CEO of Najm for Insurance Services to understand how the Saudi-based firm is making strides in the insurance industry by leveraging emerging technologies.
The power of data and analytics is clear to all organisations that hope to stay ahead of the curve in today's digital economy. This approach has been welcomed by all sectors – including insurance. A study by Coalition Against Fraud Insurance shows that 41 percent of insurance companies said their tech budgets for 2019 would be larger, with a focus on predictive modeling, link analysis and social network analysis.
However, while industries such as banking have traditionally received a great deal of attention when it comes to leveraging the capabilities of data and analytics, insurance – an industry that is significantly exposed to fraud and financial risk – has been somewhat forgotten in this overall innovation process and risks falling behind. So much so that according to Accenture, 86 percent of insurers believe innovation must happen at an increasingly rapid pace to retain a competitive edge and a whopping 96 percent think digital ecosystems are having an impact on the insurance industry. Insurance companies are indeed facing as much pressure as ever as lower insurance penetration, fraudulent cases and a manual approach to processes risk hindering their profitability.
Before 2007, the Saudi insurance sector was no different – the industry was fractured, and insurance penetration suffered from a lack of education from end-users. It's in this environment that Najm, a Saudi-based insurance services company, was born. The company was born in 2007 by a joint initiative by regulators, law enforcement and the insurance industry, explained Dr Mohammad Alsuliman, CEO of Najm for Insurance Services.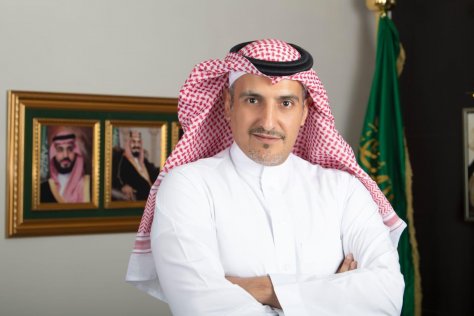 "The main reasons for creating the company was to bring together the industry and increase the enablement of insurance penetration. At the same time, it was also to provide better quality services for the end-users and the insurers.
"At the time, achieving that required intervention by a professional entity who had experience in raising a report for insurance, processing claims and also indicating any kind of fraudulent transaction happening within automotive insurance," said Dr Alsuliman.
In 2007, Najm for Insurance Services only had 13 insurance agencies as shareholders, but the company now works with 26 insurance companies, and expanding. Essentially a B2B company, Najm for Insurance Services does not sell any products to end-users, but only provides different products and services to the insurance industry. Amongst these are liability determination, preparation and submission of accident-related documents and claim requisition.
However, the company has also been making great strides in their digitasation process, according to Dr Alsuliman.
"We have a claim management system that comprises an automated centralised database to maintain a proper record of all claims being processed after the accidents occur.
"All our platforms and products are run by sophisticated technological systems and software that have been mostly developed by Najm itself. We have a strong infrastructure and we just invested tremendously into building a Tier 3 data centre that we hope will be the hub of our big data initiative," continued Dr Alsuliman.
Najm's sophisticated infrastructure, and their innovative approach to digitisation, aim to increase the enablement of those companies that hope to penetrate the Saudi market – to have such an infrastructure already in place would mean cutting costs for newcomers and it would facilitate entry to the market, improving the Saudi insurance market overall.
Although insurance penetration and quality of services are still big problems for the industry, the principle issue the insurance sector faces is fraud. Nearly three-quarters of insurers that participated in a 2018 survey say fraud has increased either significantly or slightly – with an 11-point increase since 2014, according to Coalition Against Fraud Insurance.
Najm has however been very successful in using anti-fraud technology as a major weapon to address increased fraud. Dr Alsuliman explained, "Within the last year and this year, we were able to cross-reference core variables and capture over 25,000 suspicious anti-fraud cases, 4,500 of which have been confirmed, for a value of SAR 45 million. The total value of cases currently under investigation is worth well over SAR 250 million.
"Technology is enabling the insurance industry to increase margin and profits by identifying fraudulent cases. We are specifically working with SAS in 'baby steps' to improve this process – they are incorporating their services and data analytics into our anti-fraud segment to help us become more proactive in our understanding of cases."
SAS, a global leader in analytics, recently formed a partnership with Najm to automate aspects of the Saudi company's claimant profiling, and to complement existing manual processes to detect fraud claims through behavioural responses and automatically assess risk patterns.
"Having automated processes allows us to filter cases and flag the probable fraudulent ones more easily, whilst saving resources and expanding our geographical reach. This process obviously also includes a level of Artificial Intelligence implementation which will initially need human intervention to adjust the scoring of each and every case – eventually, the system will start working as a fully automated AI platform," continued Dr Alsuliman.
Besides forming a partnership with SAS, this year Najm also unveiled a new corporate identity that promotes the digitasation process discussed by Dr Alsuliman, as well as supporting the country's Vision 2030 – the groundbreaking plan introduced by the Saudi government to secure the country's success in the future. The new identity aims to create awareness and raise the maturity of the industry in order to increase penetration, said Dr Alsuliman.
"We would like to help people understand that insurance is good for them – insurance protects their assets and takes a lot of hassle out of their lives. By integrating automation, we take all the hassle away from the insurance process, creating better services for end-users and the insurance industry as a whole," concluded Dr Alsuliman.