UAE Banks Federation (UBF) and Abu Dhabi Global Market (ADGM) have hosted a joint forum on FinTech and crypto assets, bringing together industry specialists to discuss how these compelling trends are shaping the global financial services sector, and the challenges and opportunities they present.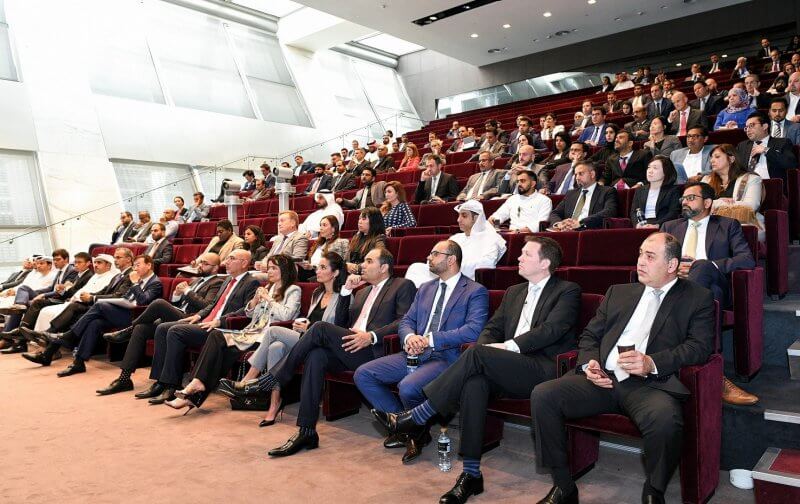 The event, held in ADGM in coordination with UBF Compliance Committee, discussed topics ranging from ADGM's regulations and supervisory approach to digital and crypto assets, harnessing RegTech such as big data and machine learning that can enhance the surveillance and management of financial transactions, to how financial regulators and banks can collaborate to develop processes and procedures to address regulatory risks in serving market participants operating crypto assets businesses.
AbdulAziz Al-Ghurair, Chairman of UAE Banks Federation, said, "UBF is a strong advocate of the innovation that is disrupting the UAE financial services industry. We strongly believe in the importance of collaboration to facilitate this transformation and ensure it takes place seamlessly and successfully. Given the rapid emergence of new FinTech such as cryptocurrencies and other crypto assets, it is essential that we develop frameworks and regulations that govern these technologies and developments.
He noted that as the country aspires to become one of the foremost international hubs for finance, it is important to keep up with the rapid technological changes taking place across the sector.
"Ensuring a robust monetary and financial market environment is critical to this, and can only be achieved by protecting consumer rights and safeguarding market integrity," he added. "The session was an important stepping-stone toward this, and we will continue to work closely with ADGM to address and discuss these significant themes that have a widespread impact across the sector."
The forum has enabled sharing of knowledge and gave our participants a first-hand understanding of the internal workings of FSRA in supervising FinTech and crypto asset-related activities.
In addition, how the ADGM FSRA team has been supporting the digital transformation and adoption of financial innovation in Abu Dhabi and across the UAE financial services sector. Over the past years, financial institutions across the UAE have put in tremendous efforts to build and sustain the financial services ecosystem, and we will continue to pursue these endeavors together in the future."
Richard Teng, CEO of the Financial Services Regulatory Authority (FSRA) of ADGM, said, "We are pleased to partner UBF in this forum and create an opportunity to discuss the outlook and challenges presented by the changing dynamics of the banking industry. This event highlighted the importance and power of collaboration between regulatory authorities and financial institutions in building the trust and commitment needed to introduce FinTech activities securely into the financial services sector."