Dubai, United Arab Emirates; February 3, 2021: The Middle East is still learning from established markets how new digital technology can transform the banking industry, where clear data regulations is a must, according to the newly-appointed Managing Director at GELLIFY Middle East Enrique Ortega.
GELLIFY Middle East is seeking improved data regulations and is pressing for education to tackle the current challenges in open banking, a practice that provides third-party entities with access to data from the banks. Open banking then allows customers to conveniently pay for retail purchases using their bank loyalty points or using mobile wallets, a virtual wallet that stores payment card information on a mobile device.
During a panel discussion in the recently held Open Banking MENA Digiconference, Ortega said, "The Middle East is going through a wave of transformation across financial services. However, we need improved data regulations for both banks and customers when data is shared openly with other entities. We also face several legacy walls such as technology and cultural skills".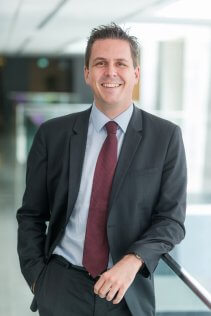 "Having said that, I do believe that the Middle East is at its peak in terms of fintech incubation and acceleration, and banks are slowly incorporating fintech collaboration and introducing innovation into their strategies. With central banks actively entering the open banking space – led by Bahrain and Saudi Arabia recently announcing regulations – there's a perfect storm forming that will boost a true open banking and open innovation ecosystem with new services and new business models flourishing. I don't think this will only transform the financial services industry, as it will have a knock-on effect and positively impact many other industries as well. There are plenty of opportunities in the Middle East if the right steps are taken", he continued.
An open innovation company, GELLIFY Middle East, supports organisations to transform businesses digitally and improve operations. Acting as the end-to-end transformation partner, GELLIFY helps customers to optimise their digital investments using a network of startups with advanced technological solutions.
Some of the fintech solutions from the GELLIFY startup network include customer acquisition, remote advisory, digital onboarding, data-generated lending, wealth management, digital asset custody, decentralised ecosystems, and more.
"I believe that a mindset change and stakeholder co-creation is key to being effective when it comes to digital disruption. Tech players are waiting to be embraced. We need to see more agility and openness from the banking, financial services and insurance sector to play the game", Ortega concluded.