FinTech Hive at DIFC has marked another milestone in its continued support for financial innovation with the completion of the 2018 edition of its accelerator programme, launched in collaboration with Accenture.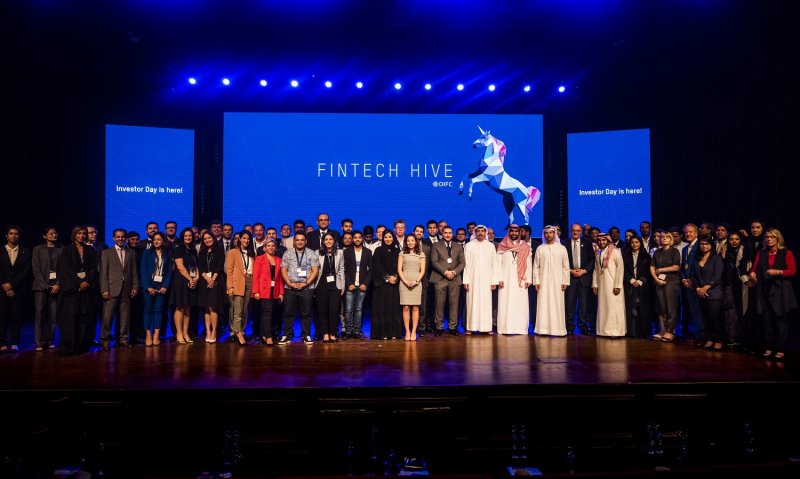 The number of start-ups in the programme doubled to 22 from 11 in the 2017 cohort.  Along with one additional start-up, selected as the winner of the Accenture Innovation Awards at GITEX Future Stars, they presented cutting-edge solutions to more than 350 investors, partners and representatives from government entities.  Their areas of focus ranged from innovative blockchain solutions to artificial intelligence, all within the realm of FinTech, InsurTech, RegTech and Islamic FinTech.  In addition, the 2018 cohort has resulted in 20 proof of concepts (POCs), of which four were executed during the course of the programme.
With its expanded remit, FinTech Hive continues to lead the region's efforts in providing an environment that encourages and empowers innovative concepts in financial services, in line with Dubai Plan 2021 and DIFC's growth strategy, which will see the Centre triple in size by 2024.  DIFC also announced a further AED 10 million commitment towards the expansion of the FinTech Hive workspace, further enhancing the collaborative enabling environment available to start-ups and entrepreneurs within the Centre.
Arif Amiri, Chief Executive Officer of DIFC Authority, said, "DIFC tripled its commitment to FinTech in 2018, and we have delivered on this promise by broadening our scope, bringing new partners on board and introducing dedicated streams for InsurTech, RegTech and Islamic FinTech.  We have also secured support from regional and global investors who are looking to capitalise on the next big solution that will transform the financial services sector, with participants in last year's cohort already having raised over US$ 16 million in capital. The innovative and diverse pool of start-ups taking part in FinTech Hive this year is illustrative of the growth and success we are seeing in the sector as industry leaders realise the potential of this technology."
"We are glad to see yet another successful Investor Day event this year." said Sushil Saluja, a senior  managing director at Accenture who leads its Financial Services practice in Europe, Africa, the Middle East and Latin America.
"The supportive stance of government entities in the region such as DIFC has fueled a thriving fintech ecosystem conducive to fintech development and growth, which led to key industry executives being impressed with the solutions presented by the finalists. We are confident that Fintech Hive at DIFC will bring endless opportunities and facilitate the surging demand for FinTech solutions across the Middle East, Africa and South Asia region."
The 12-week programme saw over 80 mentorship pairings established between executives from leading financial organisations and entrepreneurs.