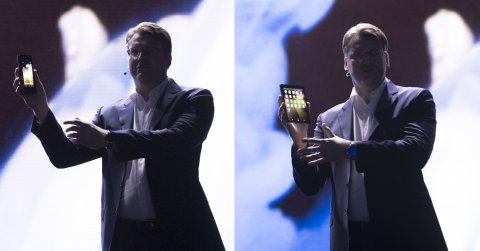 Just two weeks after an unknown Californian firm ran off with the coveted trophy of unveiling the first ever foldable device with flexible display, Samsung has now showcased its own version of the same.
The south Korean firm, which had earlier confirmed that it was working on a foldable device, yesterday gave a sneak-peak into what it plans to build, in an effort to create a new mobile experience to its users.
Samsung's new device, according to reports, will have a 7.1 inch screen when it is opened as a tablet, and could be available starting early next year.
"The foldable display lays the foundation for a new kind of mobile experience," said DJ Koh, President and CEO of IT & Mobile Communications Division, Samsung Electronics.
Meanwhile, Google has officially announced that it is supporting the new 'Foldable' devices and optimising Android to be used with the new form factor.
The theatre of activity is the two simultaneous developer conference, by Samsung and Google that's taking place in two different parts of the United States.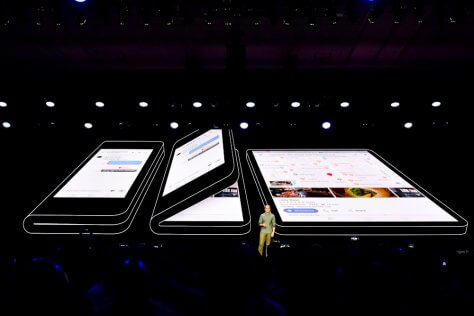 "We are excited to work with developers on this new platform to create new value for our customers. We cannot wait to see where the technology and collaboration takes us," said Koh, addressing developers at the Samsung Developer Conference (SDC18) in San Francisco. He was speaking about the company's latest AI, IoT and mobile innovations.
Samsung says it is going to work closely with Google and the Android developer community to maximize the experience of using what it calls 'Infinity Flex Display'.
"Because the Infinity Flex Display is a next generation platform, Samsung invites developers to participate in this journey from the beginning," it said.
Meanwhile, at the Android Developers Forum, the strategy for Foldables was being extensively discussed as Google urged developers to join forces just like they did creating apps for different form factors like Android TV, Android Auto, Wear OS and Chromebooks.