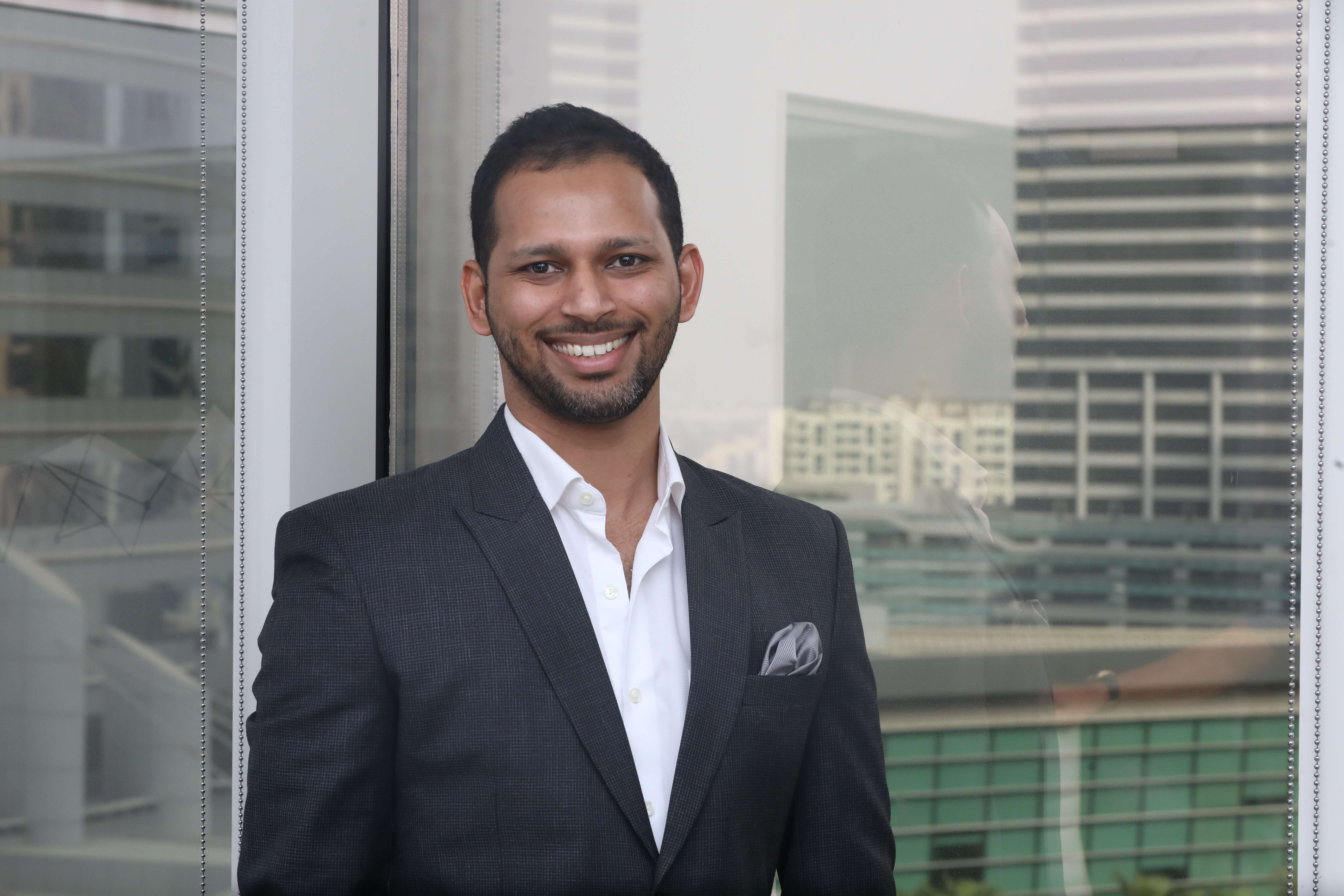 Takeleap managing director Salman Yusuf, a panelist at TahawulTech.com's upcoming Power of 4 Forum, has led the virtual reality specialist from obscurity to leading game-changing projects for IKEA, DEWA and more, all in the space of five years.
A panellist at TahawulTech.com's upcoming Power of 4 Fourth Industrial Revolution Forum on Monday 17th September at the Habtoor Grand Hotel in Dubai, Salman Yusuf has played an integral role in putting one of the Middle East's most exciting VR specialists on the map.
"Futuristic" Takeleap's core business centres around delivering virtual reality and augmented reality solutions, but the firm also has a strong portfolio featuring expertise in AI and 3D projection mapping.
"I'm very excited to be part of the panel at Power of 4," Yusuf said. "It'll be great to exchange ideas, and hear from my fellow experts about how virtual reality will help to shape the fourth industrial revolution.
"Virtual and augmented reality will be key pillars of the fourth industrial revolution. They will transform training around health and safety. Training is a huge expense, and if you can teleport people into a hazardous area for simulations, that's a massive cost saving. In terms of industrial manufacturing, AR will have a huge effect on maintenance and operations. It will increase productivity, allow for real-time data analysis, and give the ability to predict problems before they arise."
Founded in 2013, Takeleap now operates in five countries, and has delivered over 500 projects to date. "When we first started out, companies in the Middle East weren't really considering VR projects," Yusuf said. "The first project that we won was worth more than half a million dirhams, which helped us to get off the mark; it was a lot of hard work initially. Our early days were about selling ideas, as we didn't really have a portfolio to fall back on. To an extent, we've been in the right place at the right time, but the strength of team in delivering all these projects has been key. It's testament to our progress that by our third year, we had clients approaching us, as opposed to the other way around."
One of the firm's biggest success stories has been its partnership with IKEA, which saw Takeleap deploy a customer VR experience in its Kuwait store. Takeleap began working with the Swedish furniture giant in August 2017, and, once complete, the project proved an instant hit with customers, who were drawn to the ability to visualise how furniture and ornaments would be suited to living rooms. "Our work helped them to increase footfall into the store by 19% in two weeks," Yusuf says. "They were initially happily with that footfall, but it ended up boosting their sales as well."
Takeleap has also delivered a hugely successful augmented reality project for Dubai Electricity and Water Authority, which connects with SAP to help deliver real-time data visualisation from on-site sensors.
The firm's other notable public-sector client is Abu Dhabi Police, and Takeleap has proved a concept of a facial and number plate recognition service using smart augmented reality glasses.
Yusuf added that the benefits of virtual reality are now so obvious that enterprises need no convincing in deploying it within their business. "Deloitte has predicted that over the next four years, 85% of the industrial sector will deploy AR or VR solutions," he said. "That shows just how prevalent and profound this technology is going to be in the enterprise.
"I don't need to persuade potential clients to opt for it, because they're already convinced. Every MNC and government agency has adopted AR and VR in the last two years. It's no longer a gimmick and is adding tangible value in day-to-day life. People use AR all the time but don't realise it. Every major smartphone is now AR-enabled. The technology that helps you reverse your car uses it."