The Department of Sharjah eGovernment announced that 36 government departments in the Emirate will be taking part in the upcoming GITEX Technology Week 2018 on 14th to 18th October at the Dubai World Trade Centre.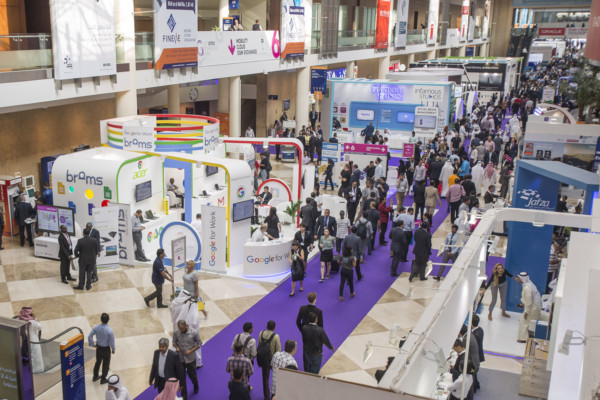 All departments of Sharjah are geared up to showcase their latest services at the pavilion of Sharjah Government, where it aims to unveil a number of technological projects by the emirate.
Sheikh Fahim Bin Sultan Al Qasimi, Executive Chairman of the Department of Government Relations and Chairman of the Higher Committee for Digital Transformation in Sharjah, said the Emirate spares no effort to achieve digital transformation.
"This is in pursuance of the prudent vision of Sheikh Dr. Sultan bin Mohamed Al Qasimi, Supreme Council Member and Ruler of Sharjah, to enhance the position of the Emirate as a world-class model city, ideal for living, doing business, and providing the highest standards of life."
It is so important to employ the rapid developments of ICT sector in serving the society, he added. "Digital transformation has to be used in improving life quality and achieving prosperity for future generations as underlined in the core of the "UAE Vision 2021" and "UAE Centennial 2071".
Sheikh Al Qasimi said a strategic plan based on a clear vision has been adopted for digital transformation in the emirate of Sharjah. "The main three pillars of digital transformation in Sharjah span data or the importance of getting data from all departments, integration services, and integration in getting integration in getting data and information on the Emirate in all fields."
The Higher Committee for Digital Transformation in Sharjah was founded a year ago, he indicated. "It is aimed to ensure integration and coordination amongst all government departments in Sharjah in terms of services as well as collection and analysis of data."
In addition, Sheikh Khalid Bin Ahmed Al Qasimi, Director General of the Department of eGovernment, said his Department is so keen on efficiently contributing to building a knowledge society in Sharjah in line with the vision of the prudent leadership.
"This will be done in a way that supports the process of sustainable development and digital progress economically, socially and at all levels through relentless effort to boost the excellence and leadership of government sector and by expediting transformation to the Government of the Future."