Dubai-based Trustworthy.ae Group plans to invest $100 million (AED 365 million) in Khalifa Industrial Zone Abu Dhabi (KIZAD).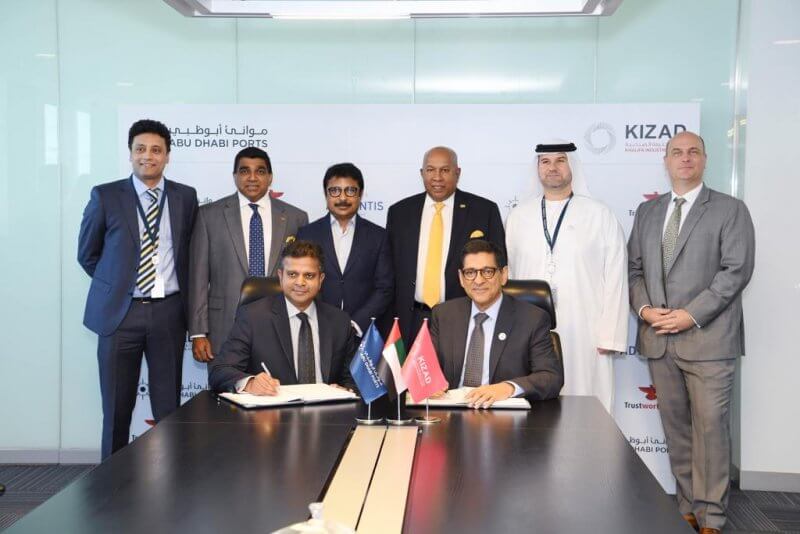 The investment will see the development of an inland container depot (ICD), a third-party container freight station (CSF) and other port-related services over the next five years.
Future investments will entail the development of engineering services, third-party logistics, marine services, retail and hospitality.
"Under the steadfast guidance of our Chairman His Highness Sheikh Maktoum Bin Hasher Bin Mana Al Maktoum, it is our honour and privilege to invest and be part of KIZAD. Our state-of-the-art inland container depot and container freight station will provide world-class and most reliable services to our clients across various industries," said Abdul Lathif, Managing Director, Trustworthy.ae Group.
"The potential growth in container volumes over the coming years in KIZAD implies the need to build an integrated facility within the port and together with our partners we will provide services such as container handling, repairs and maintenance," he added.
Construction on the container freight station and inland container depot, which will be developed on a 1.4 million square feet land plot, will commence in January 2019 and is set to become operational by June 2019.
Hayleys Advantis, the transport and logistics arm of Sri Lanka's Hayleys Group, will operate the facility. Hayleys is the first Sri Lankan-listed company to cross $1 billion in turnover in Fiscal Year 2017/18.
Container volumes in KIZAD are expected to grow exponentially from 1.5 million twenty-foot equivalent units (TEUs) to 8.5 million TEUs over the next five years.
Samir Chaturvedi, CEO, KIZAD, said, "We are delighted that Trustworthy.ae is setting up at KIZAD. This new container freight station will form an integral part of our thriving ecosystem at the industrial zone, which already offers world-class infrastructure, free zone and industrial zone solutions, dedicated investor support, and a strategic location with access to regional and international markets."