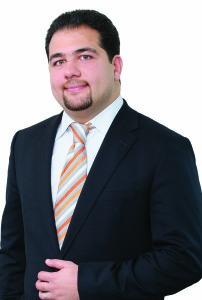 Taj El Khayat, General Manager MENA, Riverbed Technology offers his thoughts on the emerging trends in the IT landscape and the company's business focus this year.
2014 will see an uptake on trends such as Big Data, virtualisation and services as a concept. In order to leverage these trends, the channel has to step up and become more consultative, more solution-centric and offer solutions in-house. Also, ensure that they have the right components so that the customer receives the right value-added service.
As Riverbed, we want to get even closer to our channel, we must enable them to understand the positioning of our solutions in the way we see it. We want to involve our partner community in the decision-making process, right from day zero. This will be one of our key focus areas in this year. We also want to create a cohesive engagement between Riverbed, its channel and its customers to ensure that not only the vendors are seen in front of the customer but the whole partnership is visible.
We want to educate our customers in understanding our evolution from being a mono-product company to a one that drives application acceleration platform. This means, it is a platform that has different building blocks that enables customers enhance their application performance over the network.
I believe that value-added distribution model will move away and volume distribution is going to be the way forward. Value-added resellers (VARs)are going to receive a lot more focus moving ahead, because they are the ones who bridge the end-customer. Riverbed is definitely moving towards empowering, engaging and driving more focus on our value-added resellers.