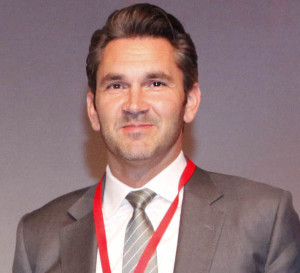 Mario Veljovic, Vice President, Solutions MENA, Global Distribution, discusses the opportunities in flash storage.
If we are honest, as technology channel players – distributors and resellers alike – we are just like surfers. We are out in the ocean of technological opportunity, dreaming to ride the big waves. In the same spirit, we are constantly observing the market and looking out for the 'next big thing' or something that disrupts the technology marketplace.
Such disruption can come from within the channel landscape. Competitors are exiting, merging or defocusing, and ultimately freeing up space in a market which we can grab. This comes as a relief in a time where the technology markets are still growing, but not exploding as they used to.
But a disruption can come from a major technology transformation, too. That can be the introduction of a new technology, such as virtualisation a few years back. Or, even better, if a core segment of the business is shaken by a revolution.
I see that revolution has just started with flash storage entering the enterprise storage market and looking to replace conventional hard disc drives (HDDs) in the long term.
It's like a dream come true, as the business environments are all set for this to be the next big thing.
The enterprise storage market is a multi-billion dollar one, but with a few giants still dominant. Digital content production by users, devices and enterprises seems unstoppable and will continue to grow exponentially in the years to come. From 2005 to 2020, the digital universe will grow by a factor of 300 from 130 Exabytes to 40,000 Exabytes.
It comes as no surprise that HDDs became an easy target for the revolutionists. Ever since I started my career in the mid-90s, HDD is most definitely the only key component that has seen the least of technical innovation and improvement in performance. While network performance has improved by a factor of 400 in the last decade, HDDs just improved by a factor of 1.2. Other components such as CPUs improved by a factor of 30, and PCIs Bus speed showed a factor of 48 improvement.
One could argue that HDD is reliable – considering its long term service – but it's proven that HDD crashes are leading the cause of data loss, being responsible for 72 percent of lost data.
The storage industry will keep booming – but with less disc and more flash.
Venture capitalists are eagerly looking for investment opportunities into flash financing the revolution, and the industry is already enjoying unprecedented hyper-growth, some companies in excess of 700 per cent year-on-year. IDC analysts have forecast that by next year, the all-flash storage array market will reach $1.2 billion in revenue, with an anticipated 58.5 per cent CAGR over the forecast period. Not bad for an industry that was more-or-less non-existent five years ago.
Previously unheard names are already dominating the storage industry headlines.
I hope you agree with me – the big wave is there. Let's stand up and ride it.