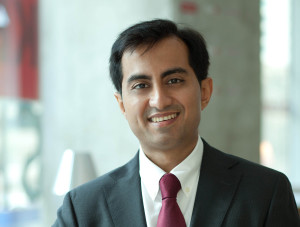 Manish Punjabi, Channel Marketing Manager, MEA, Alcatel-Lucent Enterprise, suggests how Twitter could be a useful tool for the channel to deliver services promptly.
The face of customer service delivery is changing as service channels increase beyond the usual suspects – a toll free number, a generic email id, an unattended fax number or the understaffed service centre. Calling the toll free number is often an exercise in patience and futility because one either gets an automated digital attendant or gets disconnected after several futile attempts to reach an actual human. The generic email box is overflowing and no one ever seems to reply. Depending on the country and time of the day, visiting the service centre can be a nightmare as well.
Based on these preconceived notions of customer service, I was extremely reticent to contact IKEA UAE to change our mattress which after less than four years of use had become lumpy in certain areas. I decided to take the bull by the horns and Google IKEA's UAE customer service number. From all the results that came up, what intrigued me the most was the third search result – @IKEAUAE, IKEA UAE's official Twitter handle.
I contacted IKEA through its Twitter handle and boy, I was not only surprised by the speed of responses but also the prompt follow-up calls and immediate actions. While customer service and response might be in IKEA's DNA, however, the handover from the Twitter team to an actual person in the customer service department who serviced my need, impressed me the most.
According to a recent study by McKinsey & Company, the young, wealthy and digitally connected users make the greatest use of social media for customer service. Unsurprisingly, corporates who posted a response to a customer query were 2.7 times more likely to receive recommendations as opposed to those that offered none. Now more than ever, customers turn to their peers on their social media networks when looking for recommendations. In fact, upon sharing my experience, an acquaintance narrated how she chose to have her accounts with RAK Bank, based on how responsive and helpful the bank was on Twitter.
I imagine a future where instead of rows of contact centre agents with headsets, we will have geographically dispersed community managers like the one for @IKEAUAE armed with a laptop listening to social media chatter and providing service. I find this interesting because Alcatel-Lucent Enterprise considers social media a vital communication pillar and I am exploring the potential of Twitter as a lead generation tool among other things. While this was my first experience of using Twitter as a customer service channel, we need to consider the Business to Consumer (B2C) angle as the context of purchase is small and relationship is potentially a one-off. However, my thoughts now turn to the potential use of Twitter as a service channel in the Business-to-Business (B2B) scenario. In an enterprise context, the purchase and relationship perspective is several times larger than that in a B2C context and considering the public nature of Tweets, suppliers understandably tread with trepidation. But is it a platform that vendors or our channel partners can safely exclude from the communication channel?
The regional B2B technology space is flooded with suppliers offering near commodity products and the sole differentiator is service. In the commonly employed two-tier model of distributors and numerous indirect resellers, customers are spoilt for choice and switch resellers based on the promises of highly attentive and prompt service. However, B2B service is a highly personalised approach determined by service level agreements (SLAs) and available manpower. Furthermore, there is rarely a public recognition for good service delivery and this is where Twitter can score big wins for resellers confident of service commitments. Or in simpler terms, put the reseller's money where its mouth is of providing the best available service.
Some would argue that the existing channels i.e. mobile phone, desk phone, fax, email, IM, etc. are more than sufficient to reach suppliers. I would however, argue that the aforementioned tools don't bet the suppliers public reputation of providing service as we expect it to be fulfilled – ASAP.
The growing use of Twitter, apart from merely a learning and inspirational aid, as a customer service tool highlights how our service expectation and delivery are evolving.  And more importantly, given the undeniable popularity of the medium, is it something businesses can ignore? The short answer is no. The long answer is a topic for another post.