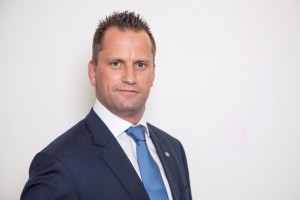 Hendrik Verbrugghe, Marketing Director, Canon Middle East, says, as increasing number of organisations opt for Managed Print Services (MPS) in the Middle East, the channel community must take on a more proactive role to leverage the opportunity.
Managed Print Services (MPS) offer great opportunities for businesses to reduce printing costs and improve productivity, and steadily, the concept is seeing traction among organisations in the Middle East. Industry experts have already predicted a double digit growth for this segment and according to an IDC report, large companies in the Middle East are ready to look beyond traditional printing and explore MPS as a business solution.
The headroom for growth in Managed Print Services in the Middle East Region is obvious. Hardware sales figures are still high in the Middle East compared to other regions. However, it is the United Arab Emirates that is seeing a strong growth market for MPS, thanks to its political and economic stability. Other markets are on the contrary seeing a rise in MPS, because of the pressure imposed by hardships to better manage budgets. While the public sector continues to be an important segment in the Middle East, it is also pertinent to note that MPS is now attracting interests from small and medium-sized businesses. Instead of buying 30 individual desktop printers, they are opting for 2 multi-function devices with a sound support partner. MPS is heading mid-market, a sign of increased awareness about its many benefits.
In all cases, MPS is poised for growth in the Middle East as organisations flock to it to fulfil different motives, ranging from budgetary purposes, to environmental compliance, as well as security and reliability considerations.
With so much of traction, there lies a great opportunity for the distributor community. However to reap benefits, they will have to acquire the necessary knowledge and pass it on to others in the chain. The status quo in most office environments around the Middle East is a fragmented, unreliable printing infrastructure with little or no checks and balances. Distributors can offer them extra value by efficiently managing that dark area for them.
Organisations across the region are often cash-strapped and face pressure to integrate supplier without exceeding costs. It is much more cost-effective to consolidate the company's printing infrastructure and assign it to one provider than have multiple contracts with multiple vendors for small machines. This core idea of MPS could well be leveraged by distributors in the region who can then educate companies about the aforesaid crucial advantage.
As the trend for MPS picks up, distributors will also have to expand their reach and move beyond boundaries. Organisations are looking at reliable, consolidated partnerships with suppliers and vendors who cannot provide services across territories may find themselves losing out on the opportunity.
As has been the case in the past, change is often resisted. IT heads at organisations might be open to the MPS idea but might have a few reservations about it. Distributors can also step in here and present a full assessment of the existing infrastructure to the company, obviously free of charge. They can then design a specific solution for the client's needs for the decision makers to see the full benefits that await their organisation with MPS.
Distributors will also have to maintain a low profile in order to avoid intimidating IT heads, allowing them to take on the lead on the project. They will need to provide solid support to this effort and orchestrate it of course, but without taking the central role of IT.
Canon Middle East has realised the opportunities and are well ahead of time. Our distributors are now venturing into the regional markets and offering MPS solutions directly to end-customers.
When it comes to MPS, we also help clients to develop a print policy, implement the solution, and tweak it during a transitional phase. We then follow up with additional support ensuring that the customer is always satisfied.