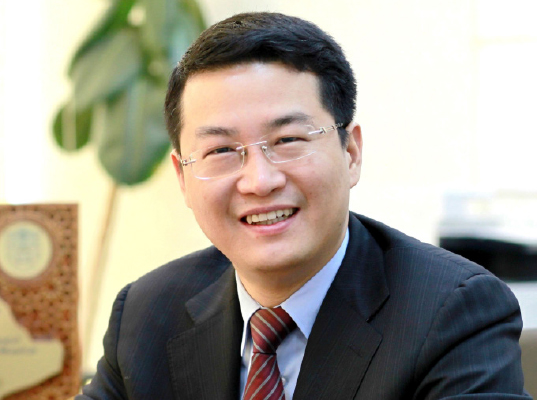 Since the first 4G LTE mobile network launched in 2011, the Middle East has seen these high-speed services adopted as the standard of choice for mobile connectivity. Over the last four years the Gulf region has stayed on the forefront of this technological transformation. Today many consumers are enjoying 4G mobile services delivered up to 10 times faster than their earlier predecessors. Today that gap is less daunting as we approach yet another significant leap in mobile innovation. Expected to be launched in 2016, the commercialisation of 4.5G mobile broadband will inaugurate the Gigabit era—enabling people to enjoy increasingly connected and intelligent lives.
Key service enhancements
The 4.5G standard represents the necessary bridge between today's 4G mobile services and a long-term vision for 5G connectivity. There is already a lot of noise in the public domain about 5G, but let's not get too ahead of ourselves. Real 5G is still far away from commercial availability. We're talking a decade out, most likely to emerge between 2020 and 2030. This is an incredibly important yet understated truth. Meanwhile the public's thirst for mobile is rapidly expanding. Network frequencies are becoming more congested. The 4.5G standard is the only answer to addressing these requirements in the short-term.
Society's digital transformation
Within the Gulf region, the advancement of 4.5G technology is perhaps no more apparent than in the parallel development of the region's Smart Cities agenda.
It's no surprise that these connected and intelligent urban landscapes will hinge on the availability of mobile broadband. It is estimated that 90 percent of cars will be connected to the Internet by 2020. By 2025, 100 billion connections will be generated globally due to enterprises becoming enabled by the Internet. Experts predict that smart homes and smart commercial buildings alone will represent 45 percent of total connected things in use in 2015, with that number rising to 81 percent by 2020. The enhanced capacity, number of connections, and latency of 4.5G will be essential in meeting these urban realities.
In a recent report conducted by Huawei and intelligence firm IDC, we found that many areas of city operations in the Middle East such as transportation, energy management, government services, public safety, and healthcare are already upgrading networks as they begin to leverage the benefits of next-generation mobile connectivity. Moreover, local telecom operators are keen to publicly support governments' ambitious smart city agendas. One of the immeasurable values of the birth of 4.5G is that it gives clear direction to operators and businesses as they grow their digital footprint. It's one standard that builds on existing investments and paves the way for future innovations. It helps that current 4G networks are widely deployed in the Middle East with LTE-Advanced even being commercialised this year. Leading operators in the UAE, KSA and Kuwait have already announced plans for 4.5G networks to be commercialized as soon as the standards are released by industry regulators. At Huawei, was have been working with these regulators and local operators on a 4.5G vision that leverages experiences in LTE systems and which taps the $600 million that we've already allocated for 5G research by 2018.
To address the challenges brought about by our society's digital transformation, mobile networks must be able to facilitate broader capacity, more connections, and instant service access. It is with this ambition in mind that we can look forward to 4.5G services in the very near future.