Haider Salloum, Microsoft Gulf's Director for its Small & Medium Enterprise (SME) segment, explains why cloud is a game changer for SMEs, and how the firm's Azure services are geared towards this market segment.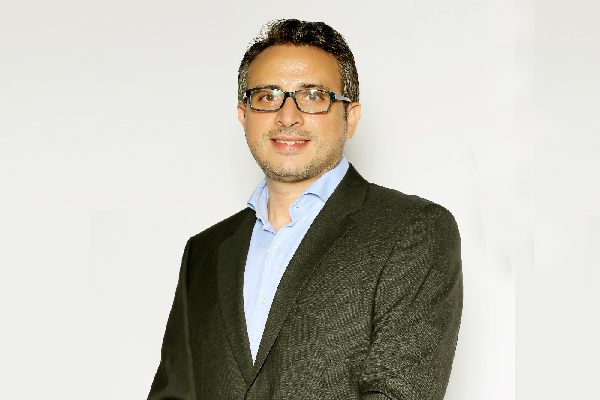 Can smaller and medium-sized firms also reap huge benefits from cloud computing?
Regardless of the size of your business, leveraging cloud technology today offers huge benefits. The cloud has taken the lead as the single most transformative entity since the arrival of computers. It has single-handedly enabled small businesses to enter the market and compete with much larger enterprises. Driven by the increased demand for greater flexibility and improved customer service, SMEs can now take advantage of an increasingly cloud-enabled world where technology once deemed too complex and expensive for an SMB is now affordable and provides invaluable returns to a business. It also enables innovation. Companies are taking services and data and linking them together to create new and innovative applications for business processes.
According to a Boston Consulting Group study, SMEs adopting modern IT have seen 15 percent faster revenue growth in comparison to those not leveraging cloud technology. These businesses also created twice as many jobs. One of the reasons for this is that the cloud negates the need for large upfront investments in on-premise solutions. Instead, you only need to pay for what you need, when you need it. This means if your business receives an unexpectedly large order, or if you want to open a new store or develop your e-commerce site, you have the ability to scale and grow quickly.
What are the features you offer to make it easier for SMBs to move in-house systems to the cloud?
We offer many forms of support when it comes to the migration and deployment of Azure. There are great online forums such as MSDN and Stack Overflow where SMEs can get instant access and answers about Azure from Azure experts. As an SMB you can also connect with @AzureSupport – the official Microsoft Azure account for improving customer experience by connecting the Azure community to the right resources: answers, support, and experts. Support is also offered via telepresence, where customers can speak to an Azure experts regarding any technical assistance they may require. There is also unlimited subscription management support offered with Azure, in case you have billing, quote adjustment or account transfer queries.
Microsoft has, over the years, created a culture of supporting SMBs through its wide network of channel partners, who play an indispensable role within SME ecosystems in terms of Azure migration and deployment. Our partners are on the frontline of helping businesses to use technology to transform, through our powerful offerings, ubiquitous mobile solutions and intelligent cloud.
Do you offer a hybrid cloud platform?
Some cloud providers make you choose between your data centre and the cloud. However, Azure easily integrates with your existing IT environment through the largest network of secure private connections, hybrid database and storage solutions, and data residency and encryption features — so your assets stay right where you need them. And with Azure Stack, you can bring the Azure model of application development and deployment to your data centre. Azure hybrid cloud solutions give you the best of both worlds: more IT options, less complexity and cost. It's why it's one of the best cloud computing services available.
How easy is it for customers to scale on-demand resources up and down?
Azure's pay-as-you-go services can quickly scale up or down to match demand, so you only pay for what you use. Per-minute billing and a commitment to match competitor prices for popular infrastructure services like compute, storage and bandwidth mean you're always getting unbeatable price for performance.
How secure is Azure?
Microsoft understands that in order to realise the benefits of cloud computing you must be willing to trust your cloud provider with your data. When you invest in a cloud service, you must be able to trust that your data is safe, that data privacy is protected, and that you own and control your data in all its uses.
We have broad experience running enterprise online services, and we've made major investments in foundational processes and technologies that build security and privacy into development and operations. We've also implemented industry-leading security measures and privacy policies, and participated in international compliance programs with independent verification of the Azure controls.
Microsoft has applied more than 20 years of experience of building enterprise software and running some of the world's largest online services to create a robust set of security technologies and practices. These help ensure that the Azure infrastructure is resilient to attack, safeguards user access to the Azure environment, and helps keep your data secure through encrypted communications. We also use sophisticated threat management and mitigation practices, including regular penetration testing.
What factors should SMBs keep in mind while evaluating a public cloud platform?
It's vital to assess the reliability and capability of a service provider that you plan to entrust with your organisation's applications and data. The following are some things to consider:
Financial health. The provider should have a track record of stability and be in a healthy financial position with sufficient capital to operate successfully over the long term.
Trust. You should like the company and its principles. Check the provider's reputation and see who its partners are. Find out its level of cloud experience. Read reviews, and talk to customers whose situation is similar to yours.
Business knowledge and technical know-how. The provider should understand your business and what you're looking to do and be able to match it up with their technical expertise.
Service level Agreements. Providers should be able to promise you a basic level of service that you are comfortable with.
Ease of deployment, management, and upgrade. Make sure the provider has mechanisms that make it easy for you to deploy, manage, and upgrade your software and applications.
Data backup and retention. Policies and procedures to ensure the integrity of customer data should be in place and operational.
Billing and accounting. This should be automated so that you can monitor what resources you're using and the cost, so you don't run up unexpected bills. There should also be support for billing-related.
Follow Haider on Twitter @HaiderSalloum