IT and HR are both fundamental departments in every business and a lot of what they do directly impacts bottom line. We take a look at how collaboration between these two crucial business arms can further a business' success.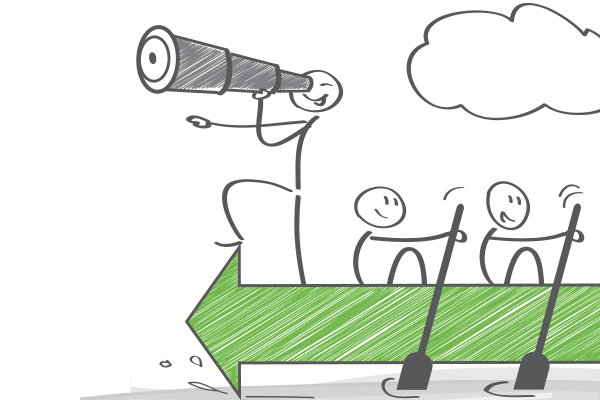 Digital transformation has eliminated a lot of the daily grunt work associated with the human resources role. Perry Oostdam, Co-founder and CEO, Recruitee, says that HR used to be a department bogged down by paperwork, but the automation of things like payroll, salary records and benefits has taken away much of the mundane work, and freed up HR pros to focus on more strategic initiatives and analytics.
"The productivity and efficiency brought by technology are undeniable," he says. "What is even more important is that technology gives HR department the power to innovate. Instead of spending the whole day maintaining bits and pieces of data on piles of papers, HR now has the time and tools needed to optimise and reinvent the process."
However, as more tech enters the door, HR pros will need to evaluate their relationships with the IT department.
Finding HR software requires collaboration
There are so many HR platforms on the market that it can be overwhelming to find the right one, but IT can help HR departments sort through and identify the best tools available. They can also ensure smooth deployment and help organise training to get everyone up to speed on how to best utilise the latest HR software.
"More and more, we're seeing HR departments play a larger role in organisational efficiency, so it's crucial to have the right technology to drive it," says Kris Duggan, CEO, BetterWorks.
Just like IT has to stay fluid in order to keep on top of constantly evolving technologies, so does HR. Duggan says HR and IT are similarly focused on "the trend of what's happening between people and technology." And as people are more adept at day-to-day technology, they are growing to expect the same type of convenience at work.
But this type of collaboration has to start at the top. If the CIO and chief HR officer (CHRO) have a strong relationship and open communication, it will trickle down throughout the department, according to Gordon Laverock, managing partner, Presence of IT, a consulting firm that focuses on the HR industry.
A strong relationship between the CIO and CHRO will not only encourage IT and HR workers to collaborate, but it will help develop best practices around technology for the entire organisation. Since IT and HR are two departments that deal heavily with sensitive data, these executives can work to create guidelines that will help inform best practices for every department looking to adopt new digital strategies moving forward.
"Creating a governance structure that not only focuses on the technology evaluation and implementation phases but also establishes ongoing governance processes across every part of the organisation will engender stronger chances of success," says Laverock.
There are plenty of tools aimed at helping HR professionals, and it makes sense to implement that technology into the workplace, but HR also deals with an enormous amount of highly confidential data. The last thing companies want is healthcare, salary or other sensitive employee data getting into the wrong hands once it's living in the cloud or on a server. A company could find itself in legal trouble if HR data becomes exploited or lost — and that's one of the biggest areas where IT can help HR, says Oostdam.
If your IT and HR departments collaborate only on one thing, it should be security. Working closely with IT is the only way to ensure everyone stays protected; especially since HR arguably deals with even more sensitive information than IT, making security a number one priority.
IT and HR are both fundamental departments in every business and a lot of what they do directly impacts the bottom line of the company. If HR can evaluate engagement and happiness, they can ensure the workforce stays motivated and reduce turnover. For IT, if they can get the right tools into the hands of the employees, they'll likely become more productive and efficient at their jobs.
Originally published on CIO.com. Reprinted with permission from IDG.net. Story copyright 2020 International Data Group. All rights reserved.