Siddhartha Bhattcharya, VP Marketing, Kodak Alaris Information Management discusses his strategy for navigating the seemingly endless information at your company's fingertips.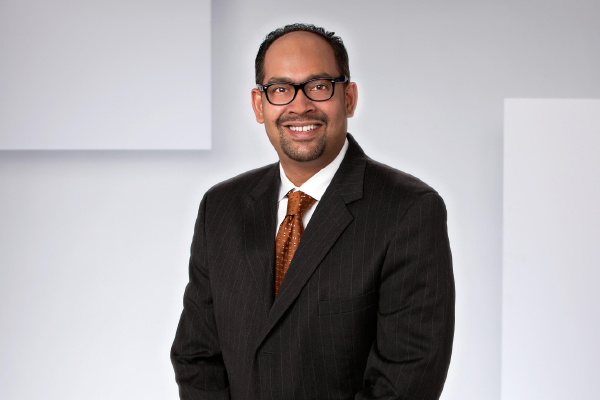 The era of data chaos has arrived. Businesses need a better way to face the mountains of data created every day. Depending on the industry, your company possesses between 1 million and 12 million gigabytes of information. Most of that data is unstructured. Of course, this makes document management chaotic. Unstructured data is the information that does not fit into neat rows and columns. It overtook structured data several years ago, and by 2020 it's estimated that unstructured data will total over 9 times the volume of structured data.
This presents two problems:
You are managing more data, from more sources
Most of that data is unstructured
Existing data management methods, which were made for structured data, are insufficient to tackle either challenge efficiently. According to Forbes, only 0.5% of business data is ever analysed and used. The struggle is universal, spanning industries and functions alike, leading to a shared pain among business leaders.
The Answer: Digital Transformation
Data management and Big Data initiatives have been buzzworthy subjects for years. But for most organisations, Big Data remains just that – a big pile of data. Unless companies extract meaning from the chaos, they miss opportunities to grow. Digital Transformation involves the improvement of business processes by pulling insights from integrated data.
It makes sense: the volume and complexity of data, and its scale for an average business, requires the flexibility and elasticity provided by digital. After all, once business processes have been digitized, they are more able to…
Share data with teammates and co-workers.
Mine data for meaningful insights.
Comprehend the comparative value of various business processes.
Determine areas of improvement within particular functions and workflows.
The world's business leaders believe digital transformation leads to growth, and it makes sense: more efficient internal processes produce noticeably better results. But evidence is always encouraging. According to McKinsey, companies that infuse their operations with analytics "deliver productivity and profit gains that are 5 to 6 percent higher than those of the competition."  critical documents.
It's no secret that Digital Transformation is valuable. The secret is how. There is a distinct need for businesses to analyze more of their data in order to derive insight.
Harness the power of data chaos for your business
The ever-increasing flood of data and how you manage it is one of the biggest challenges facing businesses in the 21st century, but it is also one of the greatest opportunities. Data doesn't need to be chaotic. With digital transformation, you're not just wrangling ones and zeros into meta-tagged cells, you're injecting insight into your business decisions. With new science, technology and partner ecosystems, you can streamline internal processes and meet company-wide revenue objectives.