Dubai-based tech company Saphyte is offering digital solutions to help SMEs take advantage of data and improve their business agility.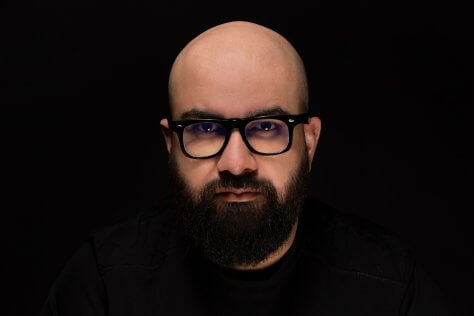 As the world recovers from the pandemic, businesses found themselves grappling with a new set of challenges. Consumer habits and preferences have drastically changed, and what used to work before may no longer work now. For companies to regain competitiveness, they must continuously gather and analyze market data to gain insights into these changes and make the right business decisions.
But the process of gathering and analyzing data can be repetitive and mentally exhausting. Manually recording information from hundreds, if not thousands, of customers can be a painstakingly repetitive task that may affect employee productivity.
To solve this problem, Saphyte developed a platform that automates the process of data collection and analysis. The platform gathers and sorts actionable data sent by leads and customers from different business channels. This eliminates the process of manually collecting data from these leads and customers. Additionally, the platform is also built to have a complete suite of tools that let users perform a variety of sales, marketing, administrative, and customer support tasks with ease.
Saphyte was founded in 2016 by Ali Homadi to offer digital solutions to local companies at a below-market price. With their price point, Saphyte made the technology more accessible, which leveled the playing field for local businesses.
"Startups and SMEs in the Middle East used to manually implement all their business processes because they could not afford automation technologies offered by foreign companies," Homadi says. "These technologies are often expensive and inaccessible, deterring companies from using them and making these companies less competitive globally."
"Saphyte envisioned to bridge that gap by offering a complete suite of tools that help local companies tackle modern business challenges without hurting their profit margins," Homadi added.
Research reveals that 78% of businesses plan to spend more on automation after the pandemic to save costs, enhance customer satisfaction, and improve employee productivity. With consumers beginning to open their wallets, businesses found it imperative to analyze changing consumer behaviors and expectations so they can adjust their business strategies accordingly.
Emerging post-pandemic opportunities
"SMEs must not only adapt to a quickly-evolving business landscape," Homadi says. "They must also take advantage of opportunities in the new era of growth."
McKinsey identified these opportunities as the following: increased post-pandemic spending, the surge in ecommerce, and an increased thirst for the discovery of new brands. McKinsey also highlighted the need for companies to adapt to new consumer standards on buying experience. According to their report, consumers now expect businesses to address their needs within minutes.
Meeting these expectations is crucial. The possibility of a successful purchase or repurchase largely depends on the customer's buying experience. And to deliver a positive experience, companies must be able to process consumer data quickly to gain a 360-degree view of their customers and match the customer's needs with their products and services.
Growing importance of workforce training
Research found that 77% of service agents claim that their job requires more data than it did 2 years ago and is in a more strategic position now after the pandemic. However, although technologies like CRMs allow them to rapidly collect data and conduct analyses, these technologies are only effective if the workforce is properly trained to use them.
"Companies must understand the importance of having a digital solutions company that cares for your growth. To effectively use the power of data, organizations must be properly trained to use the technologies they're adopting," Homadi says. "This is why we provide implementation and training that spans throughout the customer's subscription lifecycle— all for free."