Nidal Abou-Ltaif has been promoted to the role of Senior Vice President – Global Head of Sales at Avaya, as the ongoing executive shake-up at Avaya continues under the stewardship of CEO Alan Masarek.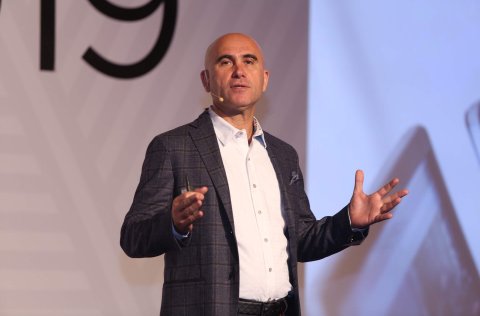 Abou-Ltaif shared the news of his new appointment via his LinkedIn page.
Previously President for Avaya International, the company's EMEA and APAC operation, the new role gives Abou-Ltaif a global remit, including the Americas. tahawultech.com understands that he will continue to serve as head of International sales in this role.
"As global head of sales, I will continue working with the team to simplify our go-to-market & channel strategy, deliver #ExperiencesThatMatter [sic] across our customer segments, and continue empowering our customers and partners in their journey to cloud," Abou-Ltaif, based in Dubai, wrote on LinkedIn.
"Maintaining a customer-centric mindset and understanding that customers are at the heart of our business are key to our successful transformation here at Avaya."
Abou-Ltaif's expanded role is the latest appointment in an ongoing shake-up of Avaya's executive team as the company works to transform its business and overcome its financial challenges.
In August last year, Avaya removed CEO Jim Chirico following an earnings miss, and appointed industry veteran Alan Masarek to the top job.
Since taking post, Masarek has appointed a new interim CFO, simplified the company's reporting, and streamlined its portfolio.
Avaya has also joined the majority of IT firms in announcing global lay-offs.
Analysis: Preparing for the future
While Avaya's Wall Street issues persist – the company has delayed issuing financial reports until it has re-arranged its obligations to creditors – Masarek's shake-up of the executive team appears built to prepare the company for a future beyond financial strife. Abou-Ltaif's appointment can be seen as evidence for that.
Abou-Ltaif is a mainstay of the Middle East IT industry – precisely because of the success he has seen in leading Avaya's International operation. Known to be customer-obsessed, he's got a proven track record – first as head of Avaya's Middle East sales before expanding his remit – when it comes to ensuring teams deliver for top-tier enterprise clients. Having claimed "innovation comes from the field", he has overseen global technology launches that orginated in this region – such as the Happiness Index on Blockchain, and more recently the Metaverse Experience concept that was demonstrated at GITEX 2022.
Perhaps this is why a large number of government authorities, telecoms providers, banks and BPOs remain loyal Avaya customers.
Finally, Abou-Ltaif is well-known for his inclusive management style, which has championed female leaders both internally and externally. With his appointment to a global role, these may be exactly the qualities that Avaya needs as it sets out on a transformed path.